Providing Communications To Responders Who Protect And Save Lives
Fixed Satellite Internet Solutions
1.2 Meter Offset VSAT Antenna
General Dynamics SATCOM Technologies' 1.2m Ku-Band VSAT Antenna Series 1132 is ideally suited for demanding commercial applications. The one-piece compression molded reflector is precision manufactured for high-efficiency Ku-Band operation. The Az/El mount is designed for easy installation and features fine Azimuth and Elevation Adjustments. The Az/El mount is constructed from heavy gauge pre-galvanized steel for strength and corrosion resistance. An Extended Ku Band RxTx feed is standard with the Series 1132 Antenna.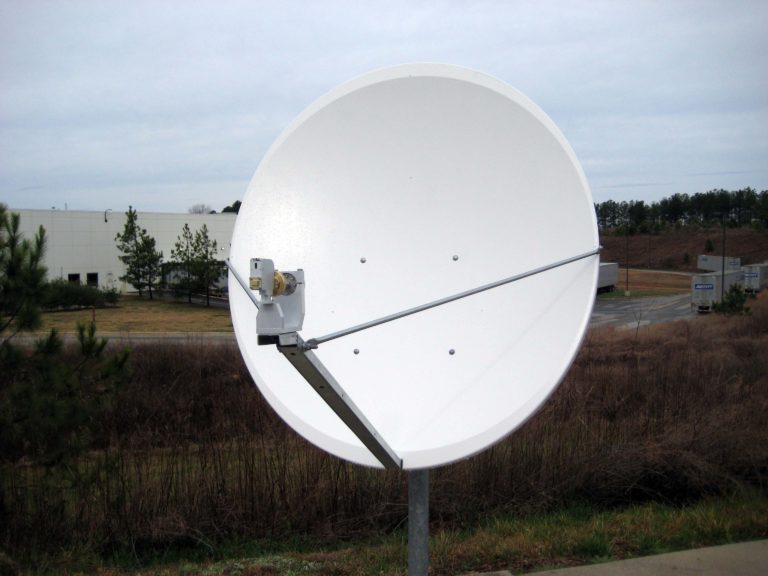 FUSION MIX & FUSION Service
Access Satellite, Cellular, & FirstNet Seamlessly and fluidly as the presence and quality of available networks fluctuate
When responding to major emergencies like natural disasters, first responders need to be able to communicate. When the local infrastructure has been destroyed, first responders can leverage the FUSION's VSAT connection. Once the LTE network has been restored first responders can then switch to the lower cost LTE connection.
Introducing the next generation of hybrid-based technologies with network location capabilities through built-in awareness and logic
Web-based interface graphically displays all available networks, including data totals being passed over each available network and allows users complete network situational awareness. Support available 24/7/365 across all networks – eliminating the need for an on-site network engineer.
Interested In Learning More?
Contact Us Today.