IP Access International and Kymeta Introduce First Responder Net — Exclusively For Public Safety Customers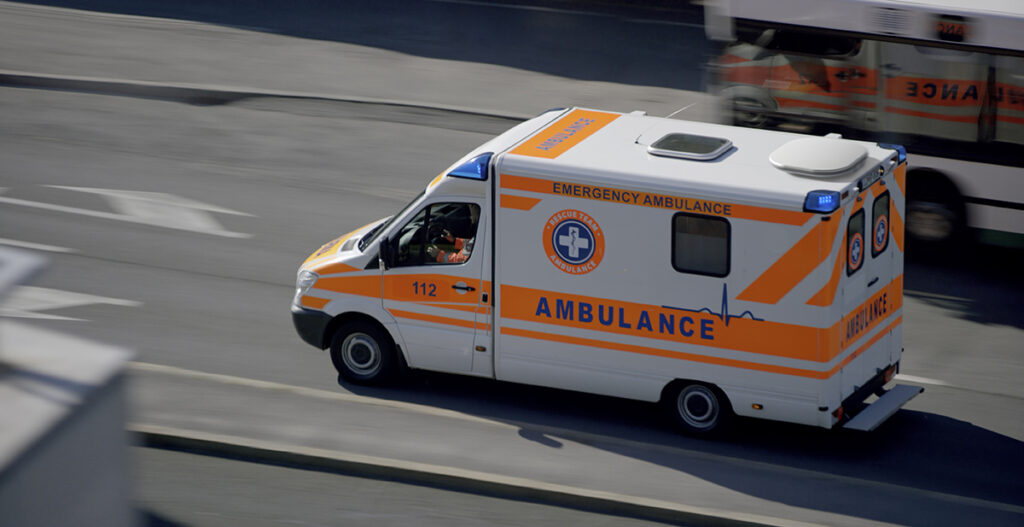 San Juan Capistrano, CA — June 6, 2022 – IP Access International (www.ipinternational.net), a leading mobile and fixed satellite solutions provider, and Kymeta (www.kymetacorp.com), the communications company making mobile global, introduced today the jointly developed, multi-layered broadband 'network of networks' made exclusively for public safety customers — First Responder Net (www.firstresponder.net).
First Responder Net is the integration of available cellular and GEO and LEO satellite networks optimized specifically for public safety and first responder customers that allows for resilient communications-on-the-move and communications-on-the-pause.  As of today, nearly 1,000 agencies have made the seamless transition to First Responder Net — as it is an extension of IP Access' SELECT Network blended with Kymeta's new optimized public safety satellite network for their flat panel antennas — and is expected to grow substantially. 
"This is a real game changer for agencies throughout the country and provides a clear path to the next generation of satellite networks," said Bryan Hill, CEO of IP Access. "Maintaining legacy technologies while leveraging new technologies is critical, but it is also important to provide service packages designed for public safety and support it with a best-in-class network operation center (NOC) trained and empowered to support first responders in the field."
"Kymeta is dedicated to bringing access to always-on, reliable, and mission-critical communications–on-the-move to the public safety and first responder market," said Bill Marks, EVP and Chief Development Officer of Kymeta. "Our u8 products have been deployed around the world and provide a real-world solution for the defense, government, public safety, and commercial industries by enabling connectivity that is ubiquitous and more robust than ever before. We are pleased to partner with a well-established leader like IP Access who has earned the continued trust and loyalty of first responders for over two decades through the delivery of consistent, reliable products and services." 
With First Responder Net, agencies can pool resources allowing for interoperability of communications and access to off-grid communications solutions via satellite. Agencies are provided with valuable real-time information, equipment readiness reports, and access to IP Access International's 24/7/365 Public Safety Network Operations Center equipped with the knowledge and legacy of supporting public safety professionals for over 20 years. 
First Responder Net illustrates the commitment from both companies to develop an all-encompassing network that is the first of its kind for public safety and first responder agencies. IP Access and Kymeta have committed to a significant volume of satellite bandwidth to quickly fulfill the needs of public safety agencies and first responders in this market.
About IP Access International  
IP Access is a leading provider of mobile and fixed satellite internet solutions with over 20 years  experience serving the satellite industry as a domestic and global provider. IP Access provides complete satellite communications solutions inclusive of satellite network offerings, terminal hardware, and installation and support services. Incorporated in 1999, today IP Access operates the nation's largest satellite network of public safety agencies, which includes over 1000 agency customers encompassing 1,700 unique endpoints. At the heart of the IP Access offering is the SELECT Network, providing multiple satellite options and multiple teleports, ensuring protection against regional disasters and infrastructure disruptions while also allowing for on-demand user selectable satellite service in the event of line-of-sight or look angle obstructions.  
For more information, visit www.ipinternational.net 
About Kymeta 
Kymeta is the leader in unlocking the potential of broadband satellite connectivity, combined with cellular networks, to satisfy the overwhelming demand for communications-on-the-move and making mobile global. Kymeta satellite connectivity solutions offer unique, complete, and turnkey bundled solutions to the market based on best-in-class technologies and tailored customer-centric services that meet and exceed customer mission requirements. These solutions, in tandem with the company's flat panel satellite antenna, the first of its kind, and Kymeta services provide revolutionary mobile connectivity on satellite and hybrid satellite-cellular networks to customers around the world. Backed by U.S. and international patents and licenses, the Kymeta terminal addresses the need for low-power, low-cost, and high-throughput communication systems that have no moving parts. Kymeta makes connecting easy – for any vehicle, vessel, aircraft, or fixed platform. 
Kymeta is a privately held company based in Redmond, Washington. 
For more information, visit kymetacorp.com  
### 
Contacts 
Inquiries for IP Access International:
Rachel Quarles 
Director of Marketing 
IP Access International, LLC 
Rachel.quarles@ipinternational.net
Business Inquiries for Kymeta:
Brenda Kuhns 
Senior Director of Marketing 
Kymeta Corporation 
bkuhns@kymetacorp.com