Web-based Interface providing situational awareness and asset management
BlueVIEW is the proprietary customer portal from IP Access allowing customers visibility into their satellite network assets, performance, location and bandwidth usage. Customers have the ability to set notification and alerts, track location, run reports and even request new services.
Key Features for BlueVIEW:
View near real-time remote usage and status
Set usage thresholds and email alerts
Branded URL and page
IP Address information
Location mapping
Order services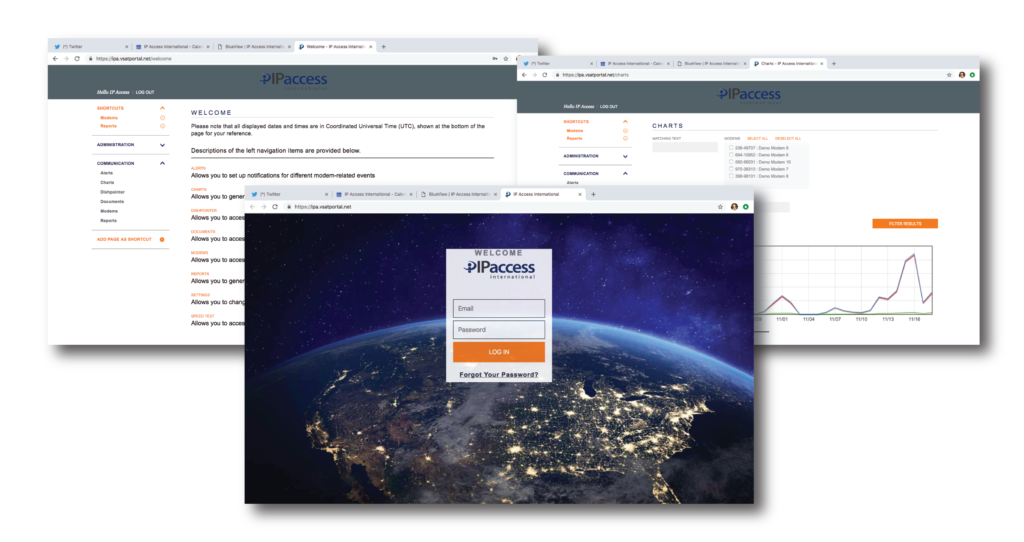 BlueVIEW Log In
Click below to access your portal 
BlueVIEW is a standard service offering available at no charge.
It is the best way to stay informed about services & products, manage modems, & control modem usage.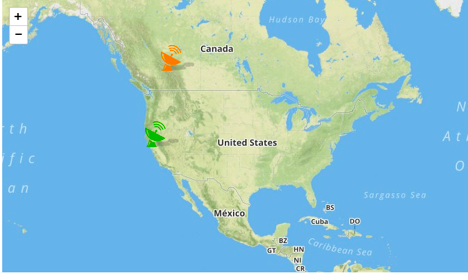 Map Overview
Shows all sites locations relating to the account. The sites listed on the map are auto-generated from the NMS once the site is built or becomes online. Clicking on a satellite dish will display the Serial Number, Circuit ID, Site Name, and Plan.
Green = Modems that are on
Orange = Modems which are available, but not on
Red = Modems which are disabled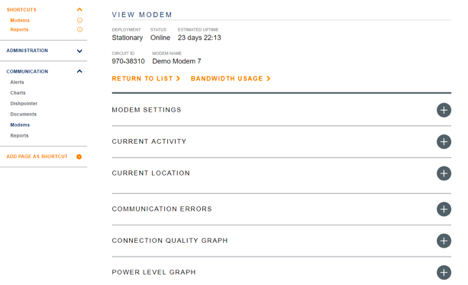 Modem and Bandwidth Usage
Viewing Modems allows you to drill down into specific areas; Modem Settings; Current Activity; Current Location; Communication Errors; Connection Quality Graph; Power Level Graph. Pull Bandwidth Usage to generate a Report by modem or site for Daily Modem Usage, Modem Usage Summary and Pooled Modem Usage.
Green = Online
Red = Inactive
Orange = Offline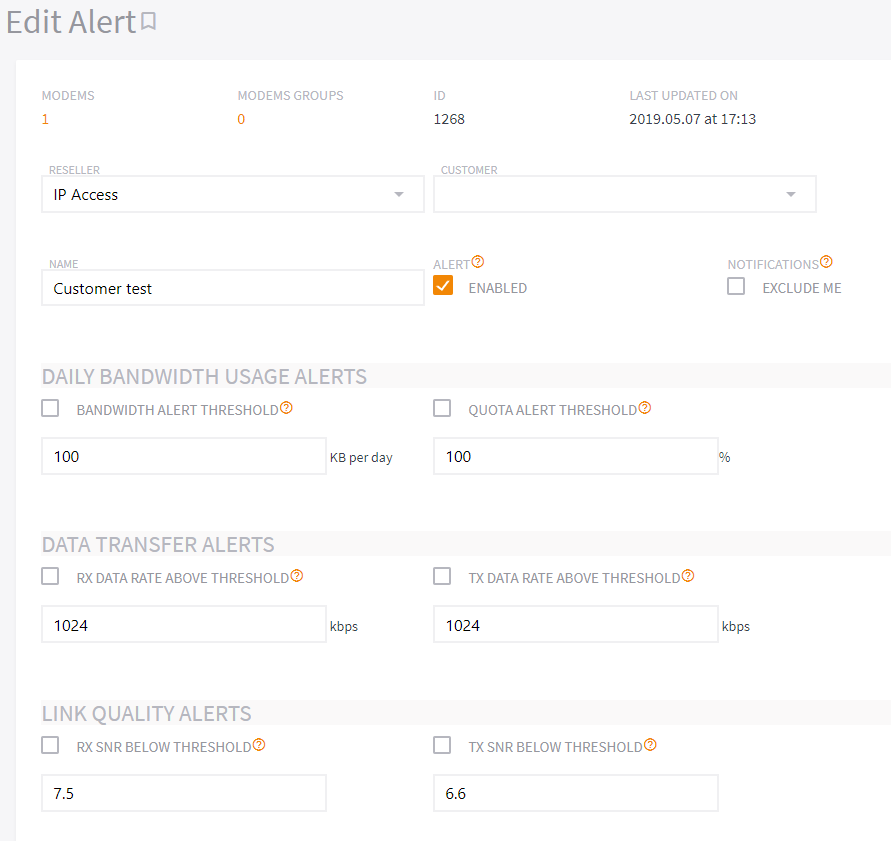 Set Alerts
Set Alerts for Bandwidth Usage, Data Rates, Link Quality, and Status.
Receive Alerts via email or text.
Order Services
Place a Service Order via BlueVIEW. Choose from options including, Select Deployment Type; Service Plan, Antenna Size/Type; Modem Type; Primary Satellite; Bandwidth - and simply Submit Order Request. Once the Service Order is submitted, a service ticket with be auto-generated. An open ticket notification will be sent via email to confirm receipt.
Introducing BlueVIEW on the Go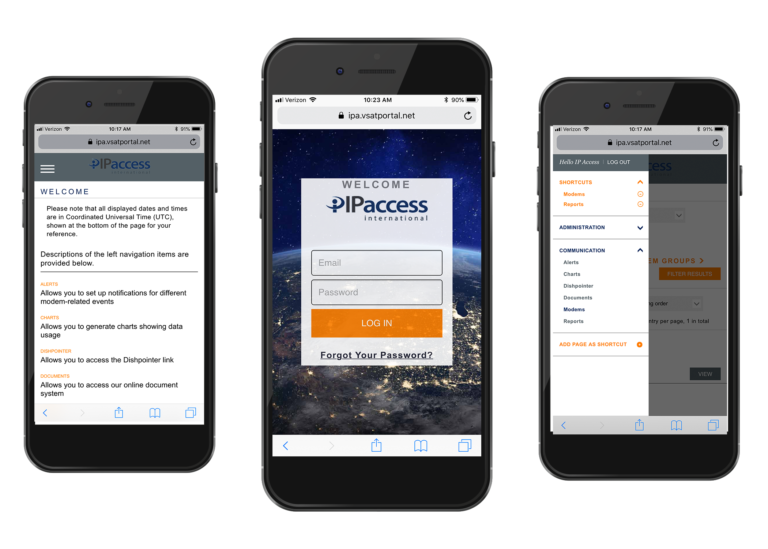 Exclusively from IP Access, customers now have access to 
BlueVIEW on the Go
 – the latest 
BlueVIEW
 update providing situational awareness and asset management from the convenience of your mobile device.
Our secure web-based portal allows users to seamlessly monitor their systems, define operational alerts and visually see deployed assets; giving authorized staff – regardless if on scene or at headquarters – visibility, access and awareness of their communication assets.
Contact us today for more information regarding IP Access International's 
FREE BlueVIEW standard service offering available to all customers.