WEB-BASED INTERFACE PROVIDING SITUATIONAL AWARENESS AND ASSET MANAGEMENT
BlueVIEW is the proprietary customer portal from IP Access allowing customers visibility into their satellite network assets, performance, location and bandwidth usage. Customers have the ability to set notification and alerts, track location, run reports and even request new services.
KEY FEATURES FOR BLUEVIEW:
View near real-time remote usage and status
Set usage thresholds and email alerts
Branded URL and page
IP Address information
Location mapping
Order services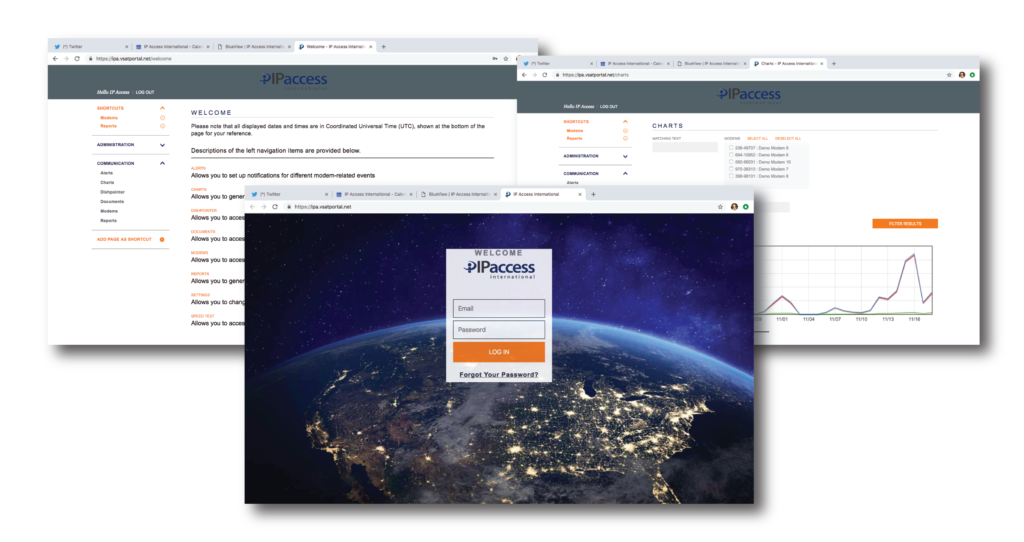 Our secure web-based portal allows users to seamlessly monitor their systems, define operational alerts and visually see deployed assets; giving authorized staff – regardless if on scene or at headquarters – visibility, access, and awareness of their communication assets.
Introducing BlueVIEW On The Go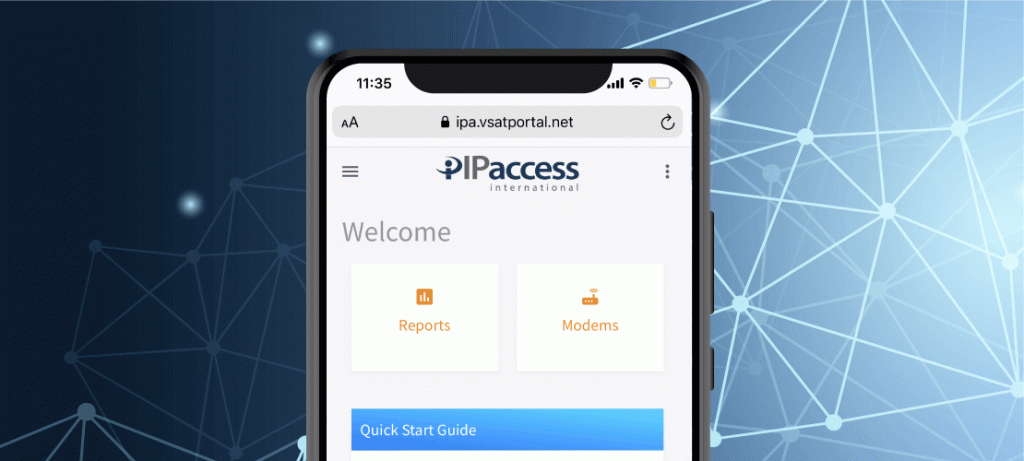 Exclusively from IP Access, customers now have access to BlueVIEW on the Go – the latest BlueVIEW update providing situational awareness and asset management from the convenience of your mobile device.
Near real-time remote usage and status

Set thresholds and email alerts

IP address information
Both BlueVIEW and BlueVIEW on the Go are the best way to stay informed about services & products, manage modems, & control modem usage.
Contact us today for more information regarding IP Access International's 
FREE
BlueVIEW
 standard service offering available to all customers.