PUBLIC SAFETY COMMUNICATIONS FOR FIRST RESPONDERS
Reliable
This powerful broadband LTE network allows first responders and other public safety personnel to send and receive voice, data, video, images, and text without concerns about network congestion. The FirstNet network offers guaranteed priority and preemption when they're needed.
Interoperable
FirstNet is a nationwide network that provides interoperable communications for the public safety community, enabling information sharing across disciplines and jurisdictions, and improved situational awareness.
Innovative
The FirstNet App Developer Program and App Catalog will foster an ecosystem of innovation, enabling the delivery of actionable data through public safety applications and devices, giving first responders advanced technologies they need.
FIRSTNET DEVICES AND SOLUTIONS
Public safety users will have access to an expansive catalog of LTE devices, ranging from purpose-built rugged units to the world's most popular smart devices and tablets, complemented with a wide range of accessories. FirstNet enables public safety customers to get the priority, coverage, and interoperability they need without sacrificing choice in the devices they require to get the job done.
CHOICE OF FORM FACTORS
Smartphones with new features and functionality provide an optimal experience for productivity, connectivity, and security
Ruggedized Phones meet military specifications and are built strong to hold up against the rigor of public safety use
Truck-Mounted Modems are approved for use and designed to operate in special environments – where temperature, moisture, dust, gases, corrosion, vibration and impact can affect the devices
Laptops & Tablets offer an immersive and intuitive experience with built-in apps and programs and access to thousands more. Regardless of which model you choose, you'll have an incredibly powerful and portable tool
Hotspots let you experience the convenience, reliability, security, and speed of internet access on the go. A mobile hotpot allows you to create a Wi-Fi hotspot from virtually anywhere
FirstNet Ready™ FUSION Harrier Rapid Communications Terminal 
FirstNet Ready™ Phones and Devices
Below is a sampling of the popular FirstNet Ready™ rugged phones currently available. To learn more about our full portfolio and pricing details, and for assistance contact an IP Access FirstNet Specialist today.
FirstNet Ready™ Tablets and Laptops
Below is a sampling of the popular FirstNet Ready™ tablets and laptops currently available. To learn more about our full portfolio and pricing details, and for assistance contact an IP Access FirstNet Specialist today.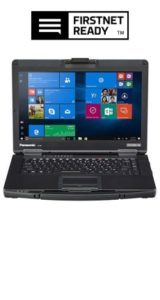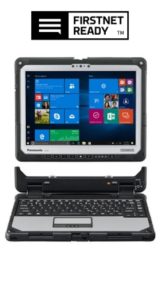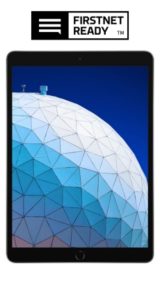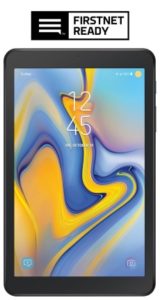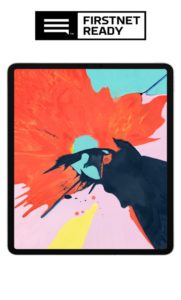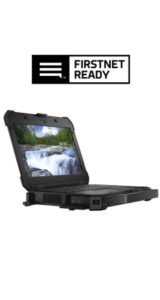 Dell Latitude 7424 Rugged Extreme
FirstNet Ready™ Connected Devices
Below is a sampling of the popular FirstNet Ready™ connected devices available. To learn more about our full portfolio and pricing details, and for assistance contact an IP Access FirstNet Specialist today.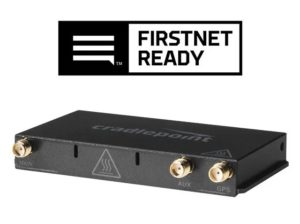 Cradlepoint MC400-600M Modular Modem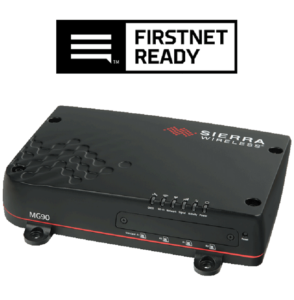 Sierra Wireless AirLink MG90 Vehicle Router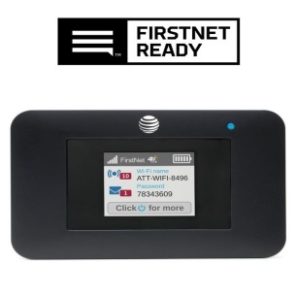 AT&T Unite Express 2 Mobile Hotspot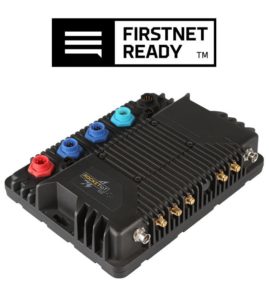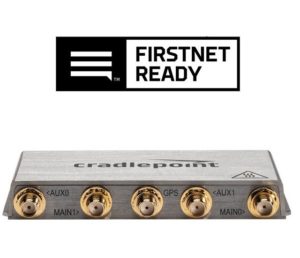 Cradlepoint MC400-1200M Modular Modem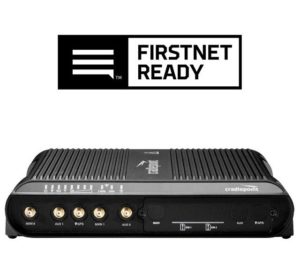 Cradlepoint COR IBR1700-1200M Vehicle Router
BUILT BY PUBLIC SAFETY, FOR PUBLIC SAFETY
Why work with a FirstNet Dealer?
AT&T and the First Responder Network Authority grant FirstNet Dealer status to a select group of companies with deep knowledge of public safety. Dealers are authorized to be your FirstNet sales consultant to ensure this game-changing technology gets into the hands of first responders throughout the U.S. 
FirstNet is the nationwide public safety broadband network, services and solutions that are dedicated to First Responders and those that support them. It is more than a network, including advanced services, applications and purpose-built devices. By working with you, we are committed to advancing public safety, making your communications simpler, faster and more collaborative.
WHAT WE PROVIDE AS SOLUTIONS THAT COULD BE USED OVER THE FIRSTNET PLATFORM TODAY:
• Purpose-built devices: Rugged handhelds, body cameras, rugged laptops, tablets, gateways, modems
• Public safety applications: Situational awareness, automatic vehicle location (AVL), Enhanced Push-To-Talk (EPTT) APIs
• Integration: Interoperability solutions for two-way radios, dispatch and LTE, staging, kitting, installation, professional services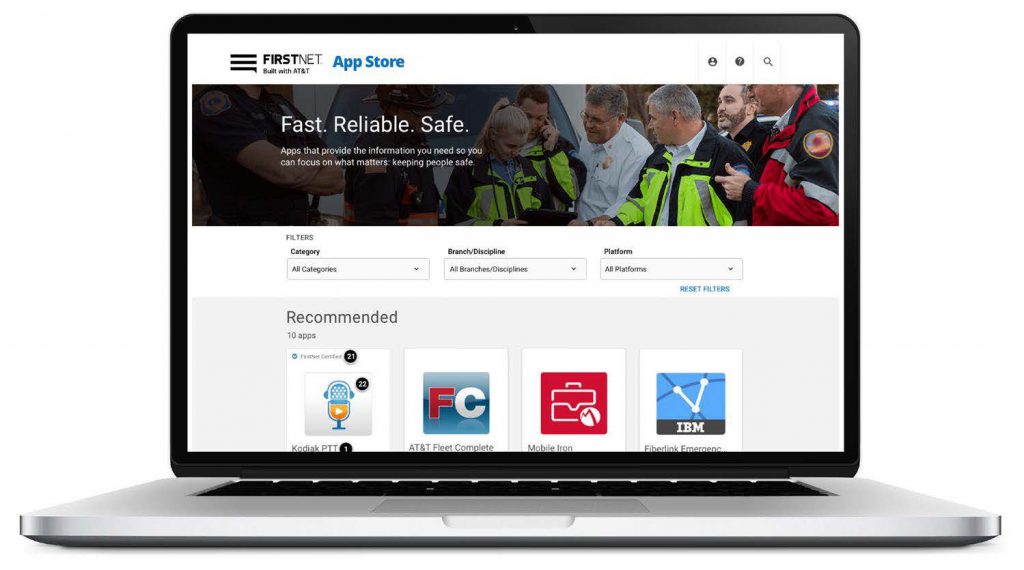 WHO IS ELIGIBLE?
Subscribers can include primary user and extended primary users.
Primary users are public safety personnel whose primary mission and job is to provide services to the public in the areas of law enforcement, fire suppression and prevention, emergency medical services (EMS), emergency management and public safety communications (Public Safety Answering Points, or PSAPs, and dispatch).
Extended primary users are other entities that provide public safety services, and include individuals, agencies, organizations, non-profit or for-profit companies who are not primary users, but who may be called upon to support public safety personnel with the mitigation, remediation, overhaul, clean-up, restoration, or other such services that are required during the time of incident or post-incident. Extended primary users may be called on a temporary or on-going basis.
Extended Community 
FirstNet is also available to an extended community that could be called on to help support first responders – from the mitigation, remediation, overhaul, clean up and restoration to the provisioning of other services required – during the time of an emergency or its aftermath. These are also known as extended primary users and can include essential government services, education, transportation and utilities. 
Because FirstNet is a dedicated public safety resource, primary users (first responders) and the extended community are reviewed before service is approved. IP Access can help you through the qualification process. 
Wireless rate plans for first responders and public safety
FirstNet rate plans will provide a good value and a smart investment. FirstNet plans offer a broad range of wireless voice, text, and data services and are competitively-priced. Subscription to FirstNet plans also includes:
Nationwide coverage on an all-band solution, including AT&T LTE bands and Band 14
Dedicated FirstNet customer service
Full application ecosystem
Full device ecosystem
Credentialing processes (ICAM)
HOW TO CONNECT
Bring your compatible device to FirstNet. All you need is a new SIM card for your current device.
Just follow these steps:
Contact Tier-1 FirstNet Dealer IP Access International at sales@ipinternational.net
Select a FirstNet wireless plan
Complete your order
Your SIM card will be ready to use when it arrives – simply insert it into your device.
FirstNet Ready™ 
Devices that have a FirstNet Ready™ badge are those that will work on the FirstNet Evolved Packet Core simply by installing a FirstNet SIM card.
Note that some FirstNet Ready™ devices may also require a simple software update.
CAN ANY NATIONWIDE COMMERCIAL CARRIER DELIVER YOU THE FULL SET OF BENEFITS THAT WILL BE AVAILABLE WITH FIRSTNET?
Click here to view the Checklist!
FirstNet Support
FirstNet Dedicated Care: (800) 574-7000
EPTT Customer Support: (866) 563-4703
LET US HELP GET YOU STARTED
For additional information on FirstNet devices, solutions, rate plans, and pricing, please contact an IP Access FirstNet specialist