COLORADO TECHNOLOGY ROADSHOW
In cooperation with the Colorado Emergency Management Association
On behalf of the entire IP Access team, thank you to all who attended our Colorado Technology Roadshow. The success of these roadshows reflects the ever-increasing demand for hybrid-based communication solutions and uninterrupted, reliable connectivity
In cooperation with the Colorado Emergency Management Association
Redefining Wireless and Satellite Technology for Public Safety Through Hybrid Connectivity
JULY 1, 2021
10:00 A.M. – 2:00 P.M.
5300 Boyd Lake Ave.
Loveland, CO 80538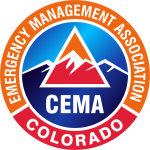 The hybrid wireless/satellite approach is gaining momentum and the next generation of technologies are here. 
Experience fully integrated, multi-carrier, cost effective solutions that assure reliable connectivity and expand existing network capacities and capabilities.
Industry experts will showcase a simultaneous, single stream of communications (video/data/voice) to a multicast (multiple agencies) audience for real-time, comprehensive emergency response.
COVID-19 protocols will be observed.
DATE: July 1, 2021
Time: 10:00 A.M. – 2:00 P.M.
LOCATION: Northern Colorado Law Enforcement Training Center
5300 Boyd Lake Ave
Loveland CO 80538