Providing Communications To Responders Who Protect And Save Lives
STAY UP AND RUNNING WITH OUR SATELLITE-BASED BUSINESS CONTINUITY SERVICES
Organizations have to ensure that critical business functions will be available to customers, suppliers, and regulators at all times. An infrastructure failure or natural disaster can mean a loss of critical functions to maintain service, consistency, and recoverability. IP Access International provides backup solutions for businesses so when terrestrial landlines are compromised; IPA's satellite-based business continuity services keep companies on line.
RELIABLE, HIGH-QUALITY INTERNET SERVICE FOR BUSINESS CONTINUITY
Our Satellite Internet Service provides reliable, customized, and secure wireless backhaul solutions to integrate seamlessly with your company's existing network infrastructure. Our connectivity backup service seamlessly delivers broadband Internet when your primary Internet service fails and will keep your business fully-functional until primary connection is restored. Don't let human error or a natural disaster knock your business and/or operations offline.
WHY A BUSINESS CONTINUITY PLAN IS IMPORTANT
What is business continuity? Simply put, it is redundant Internet access that gives Internet users the ability to automatically switch traffic among multiple Internet connections. Business continuity is about having a plan to deal with difficult situations, so your organization can continue to function with as little disruption as possible.
IP Access International's business continuity solution enables a fully redundant backup solution that keeps businesses running when their primary Internet service fails.
When the primary link goes down, the satellite link takes over
Every organization is at risk from potential disasters that include:
Natural disasters such as tornadoes, floods, blizzards, earthquakes and fire
Accidents
Sabotage
Power and energy disruptions
Communications, transportation, safety and service sector failure
Environmental disasters such as pollution and hazardous materials spills
Cyber attacks and hacker activity
Creating and maintaining a BCP helps ensure that an institution has the resources and information needed to deal with these emergencies.
BUSINESS CONTINUITY COMMUNICATIONS SOLUTIONS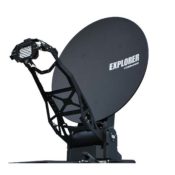 Vehicle-Mounted Mobile Satellite Systems are a cost effective solution for broadband connectivity. These antennas can be mounted on smaller vehicles and provide a range of data rates using low power transmit block up converters.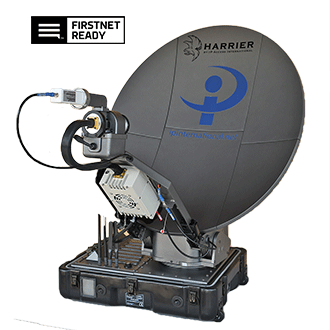 Easily transported and deployed for high-speed satellite Internet and phone service from anywhere within just a few minutes. These systems are compact, rapid-deployable, self-contained and easy to use.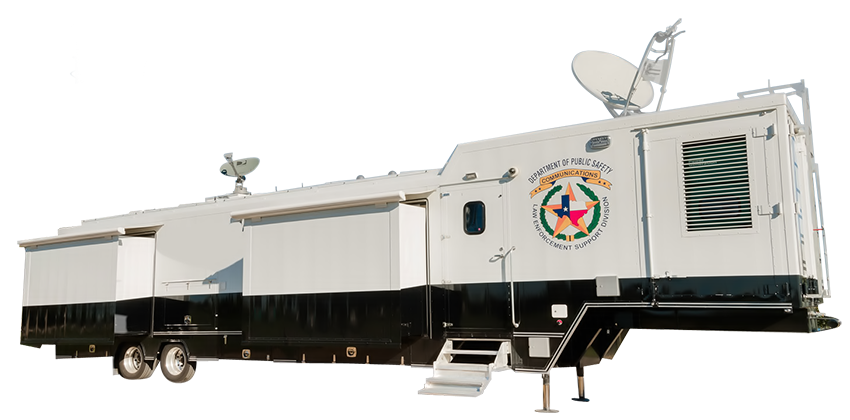 Designed to provide a fully operational voice, data, and radio network and a climate controlled workspace within 15 minutes of deployment. From 16-foot bumper pull trailer to 45-foot gooseneck style trailer - these trailers are customized for your specific needs.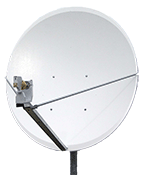 For a fixed location, VSAT antennas are the very best and sometimes only way to bring broadband to areas that are underserved by landline, cellular, or other technologies.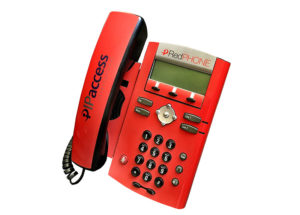 With the vulnerability of an internet outage caused by denial-of-service, malware or other attacks, IP Access has created solutions that allow for critical servers to remain accessible to any of our customers.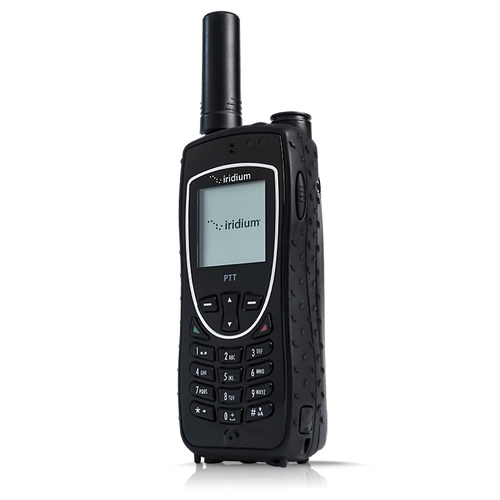 IP Access has partnered with the industry's leading providers of ultra-portable satellite hardware with global coverage. From handheld satellite phones to ultra-portable BGAN terminals to Global Xpress broadband, we've got you covered.
Experience The Fastest Satellite Internet Speeds In The Industry
UP TO 20 MBPS X 5 MBPS
Service plans as low as $250 per month, contact us today for all service options
Our network was built from the ground up with public safety and emergency communications in mind. Every component was designed for reliability to provide the highest level of connectivity all backed by 24/7 support.
User-selectable satellites

PUBLIC IP ADDRESSES INCLUDED AT NO CHARGE

NO IP ADDRESS RECONFIGURATION REQUIRED DURING SATELLITE CHANGE

Teleport relocation for inclement weather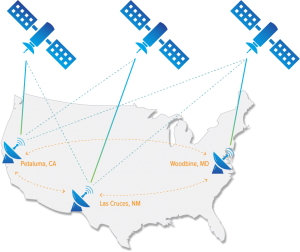 Reduce uncertainty with a proactive plan to keep your business operational and available in the event of a disaster.
let IP Access International's satellite Internet service provide a truly diverse way to stay connected.