Providing Communications To Responders Who Protect And Save Lives
SATELLITE INTERNET FOR OIL & GAS
EFFECTIVE AND RELIABLE SATELLITE FOR OIL AND GAS INDUSTRY COMMUNICATIONS
Exploration and production in oil and gas operations present unique communication challenges. Sites are often located off the grid with little or no access to traditional forms of terrestrial communications.
From land-based drilling operations to offshore oil rig satellites, these remote areas require consistent connectivity to data, voice or video capability. IP Access International provides highly effective and reliable satellite technologies that keep isolated teams connected.
Site conditions, weather, and obstructions can limit global satellite connectivity.
Oil and gas operations have wide-ranging bandwidth needs based on varied application requirements.
Companies continue to expand to more remote locations for oil and gas exploration and production.
Capacity requirements expand as application requirements grow.
IP Access SELECT Network provides multiple satellite and view angles that are easily accessed with the push of a button.
Satellites offer simultaneous support for voice, data, and the expansion of video systems at remote sites.
Satellites provide ubiquitous coverage as drillers move from location to location.
IP Access helps companies adapt to growing application requirements by providing increased bandwidth and connectivity solutions.
WHY WORK WITH IP ACCESS FOR OIL & GAS SATELLITE INTERNET SOLUTIONS?
Mobile and fixed locations, both onshore and offshore
Fully redundant teleports for reliable connectivity
Multiple satellite options to reach the IP Access Network
One-touch auto-acquisition antennas to access the network
Support for VPN and surveillance video
Flexible bandwidth options with application support
Voice termination and video support available
Shared or dedicated satellite bandwidth options
Flexible plans and billing to support your operation
Full access to our customer portal
Portable systems are easily transported and deployed for
high-speed satellite Internet
and phone service from anywhere within just a few minutes. These systems are compact, rapid-deployable, self-contained and easy to use.
Are you looking for a cost-effective solution for broadband connectivity? These antennas can be mounted on smaller vehicles, providing a range of data rates using low power transmit block-up converters.
IP Access has partnered with the industry's leading providers of ultra-portable satellite hardware with global coverage. From handheld
satellite phones
to ultra-portable BGAN terminals and Global Xpress broadband, we've got you covered.
Our mobile
satellite Internet
system delivers broadband t speeds of 20 Mbps X 5 Mbps. Includes an integrated Wi-Fi access point, enabling this portable satellite dish to become a multi-purpose hotspot and phone connection point.
Our auto-pointing
BGAN
satellite terminal MCD 4800 (known as "The Football") requires no user training. Simply place the weather-tight sealed case under the open sky and turn it on – no pointing necessary.
Internet outages caused by disasters and cyberattacks are common threats today. Our off-grid voice solutions give businesses 24/7 access to critical servers and are functionally independent of the internet.
FUSION: CELLULAR + SATELLITE SOLUTION FOR OIL AND GAS
Oil and gas operations occur in remote or harsh conditions, making coverage and uptime a challenge. FUSION technology allows you to access satellite, cellular and FirstNet seamlessly and fluidly as the presence and quality of available networks fluctuate.
FUSION cellular and satellite services combine the benefits of higher speeds, lower latency of LTE, and the reliability of VSAT. FUSION expands coverage options for your essential data, voice, and video applications by providing automatic network diversity.
The combination of cellular and satellite networks allows you to keep your operations running smoothly without sacrificing the bandwidth-hungry needs of today's applications.

The FUSION provides maximum flexibility with automated VSAT/LTE failover and fallback. This cost-effective single box solution reduces your hardware footprint and simplifies installation. This allows service providers to design and deploy services that aggregate LTE and VSAT billing under a single bill.
Other Applications:
Secure Banking and ATM Resiliency, First Responder/Mobile Command, Rural Broadband and OSO
SUMMARY FEATURES
VSAT/LTE failover and failback
Traffic steering w/ WAN affinity
Advanced VPN connectivity
QoS (DSCP and Priority Queuing)
Dual SIM card slot
DVB-S2/S2X*, ATDMA
Multicast overlay
EMBEDDED LTE ROUTER
Cradlepoint IBR 900/IBR650C series of dual SIM mobile routers
U-Block is a satellite-based WAN filtering service for oil & gas organizations. It's a managed application-based firewall that allows organizations to block undesirable applications. It's an additional layer of security technology that minimizes usage exposure and maximizes bandwidth performance.
WHAT U-BLOCK DOES
Allows or denies traffic based on application signature, URL, IP address(es), and port number(s)

Helps control data usage over your IP Access network services by reducing unwanted or unauthorized applications from operating

Offers protection beyond conventional client security
STANDARD PLANS STARTING AS LOW AS $500/MONTH
Contact us today for plans and pricing options | sales@ipinternational.net
ON-SITE SUPPORT & FIELD SERVICES FOR OIL & GAS
IP Access specializes in field support for your satellite network equipment. Our team of professional, well-trained technicians are available to be deployed to your sites as required. We provide field services, including installation, repair, maintenance, and training. Preventive site visits are also available upon request.

Experience The Fastest Satellite Internet Speeds In The Industry
UP TO 20 MBPS X 5 MBPS
Service plans as low as $250 per month. Contact us today for all service options
Our
network
was built from the ground up with public safety and emergency communications in mind. Every component was designed to provide the highest level of connectivity and reliability, all backed by 24/7 support.
User-selectable satellites

PUBLIC IP ADDRESSES INCLUDED AT NO CHARGE

NO IP ADDRESS RECONFIGURATION REQUIRED DURING SATELLITE CHANGE

Teleport relocation for inclement weather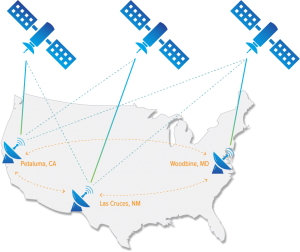 Contact us today. we are standing by to discuss your satcom needs.