As the nation grapples with the COVID-19 pandemic, the looming threat of the Atlantic hurricane season lies in the midst. This year is expected to be the fifth that the Atlantic basin can expect 'above normal' tropical activity as it heads into hurricane season, according to a forecast released this week. Forecasters warn there will be 18 storms – several of which will hit the US. 
Storm Surge and Inland Flooding take more lives and cause more damage than all other risks combined from Tropical Storms, Hurricanes, and Major Hurricanes – including widespread power outages that can last days, sometimes weeks.
IP Access is prepared to provide end-to-end communication services, including VSAT terminals and satellite bandwidth access to support vital communications needed if terrestrial-based infrastructure is damaged or destroyed. With high-speed service up to 20 X 5 Mbps available from our multi-satellite Select Network, there is no reason any critical network within the U.S. should remain unprepared.
PROJECTIONS
23 states at risk for moderate to severe flooding this spring, experts say

"Warmer-than-average temperatures are expected from coast-to-coast"

Drought conditions are expected to persist and expand throughout California

Meteorologists expect to see seven to nine hurricanes, with about two to four of them becoming major hurricanes
Throughout hurricane season, IP Access actively monitors the weather as a daily routine to stay ahead of these developing storms and their potential tracks. Once a disaster is in view or has struck, having communications equipment on-hand is critical. Planning to meet the recovery efforts needed for natural or other disasters should include advance purchases of equipment and service for first responders, public safety agencies and others called upon for emergency communications support.
BEFORE THE STORM HITS
We are reaching out to our customers and reviewing their communications needs

We are determining what can be physically brought in after the disaster

We stage emergency equipment in strategic locations across the areas expected to be affected

Generators and backup power systems at our teleports are serviced and topped off with fuel in the event of extended power outages. 

Customers are made aware of all equipment we have available (anything that is not currently rented or retained by existing customers) 

For customers: 48+ hours in advance needed for any additional equipment needs.
DURING AND AFTER THE STORM
We remain on alert to receive urgent requests for satellite equipment and services

We continue to monitor all network activity and customer requirements

Additional bandwidth and other resources are added as needed to meet customer requirements
The post-storm period is when we experience the greatest demand for services as recovery efforts begin in areas with damaged infrastructure. To support this demand we continue to be available for support and additional resources.
Just as we prepare our network, solutions, and personnel, IP Access encourages customers to consider the following as Hurricane Season starts to reveal itself.
Suggested Products For Your Emergency Communication Kit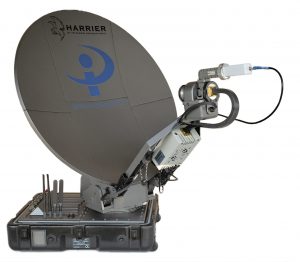 The Fusion Harrier provides the ultimate in all-in-one integration in a portable cased unit
FUSION provides maximum flexibility with automated VSAT/LTE failover and fallback. This cost-effective solution reduces the hardware footprint, simplifies installation, and allows IP Access to design and deploy services which aggregate LTE and VSAT billing under a single bill to the end-customer.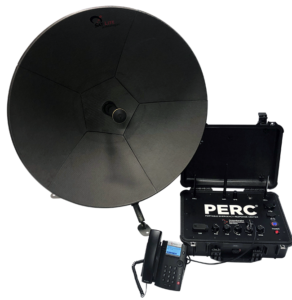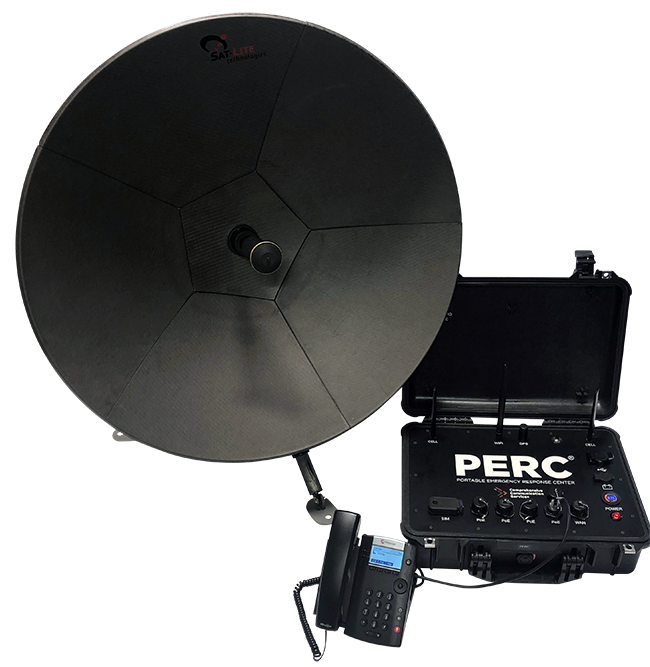 MAN-PORTABLE GLOBAL EMERGENCY COMMAND CENTER
Simply press the power button, raise the LTE and Wi-Fi antennas or point the BGAN or VSAT antenna towards the southwestern skyline for satellite connectivity. In less than five minutes the PERC will connect to available cellular networks, a predetermined satellite and (optionally) local radios to establish a low cost wireless communication center for any approved, in-range devices.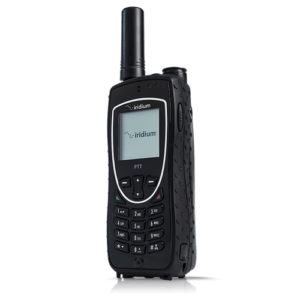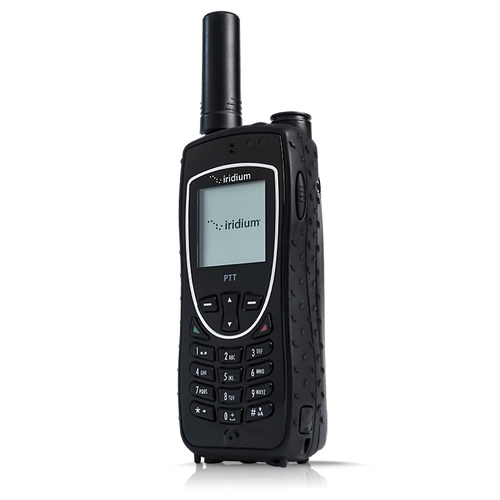 INSTANT VOICE COMMUNICATION – GLOBALLY
Iridium Extreme® Push-to-Talk makes the power of fast, simple and secure group communication available on the toughest, most feature-rich satellite phone on the market – all at the push of a button. No towers, no dead zones, no infrastructure to build or maintain and the instant ability to modify service regions anywhere on the globe.
IF you have any questions or would like to discuss your options further, please 'Connect With Us' below and an IPA Executive will contact you shortly. Thank you.