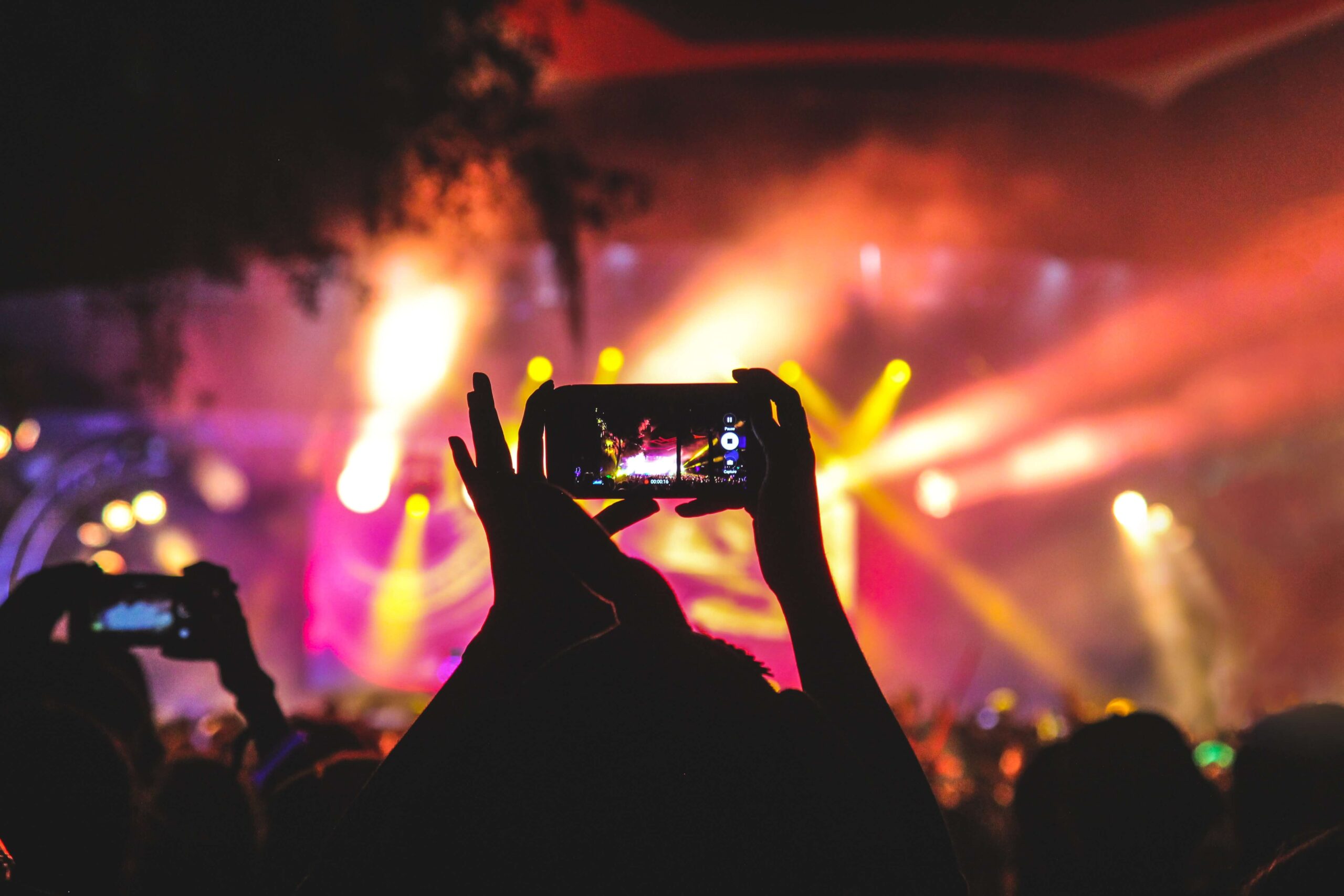 Event planning involves an almost endless checklist of details, but some event planners might overlook the importance of a reliable WiFi connection. Incorporating proven event WiFi tips can take your events from good to amazing.
With the increasing popularity of event apps, live streaming and other online services, investing in high-quality WiFi services is crucial to a successful event. Today we'll go over seven event WiFi tips to help you determine how to find the right WiFi for your event's needs.
1. Know Your Needs
Although not every event needs WiFi, the majority need internet service. Whether for production staff and other onsite needs or guests and VIPs, reliable internet service is a common expectation for events like concerts, conferences, trade shows, product launches and more.
When planning out your event's WiFi setup, start by figuring out why you need a wireless internet connection in the first place. One of the most helpful event WiFi tips is to make a list of all the groups and individuals that will require WiFi and estimate how many devices will connect to the internet.
For example, talk to each vendor requesting Wifi and internet access to determine their bandwidth requirements. 
Does your event need real-time press coverage from the media? 

Are there payment processing systems that need to connect to the internet to function? 

Are you planning to livestream the event? 
All of these factors play a role in your event WiFi plan.
2. Understand the Terminology
WiFi planning can be tricky if you don't know the language, so it's helpful to learn the vocabulary to make it easier for you to communicate with your event WiFi provider. Here are some essential terms:

Access point:

A device that emits the WiFi signal, similar to a router.

Hardline:

An Ethernet connection that some devices might need to connect to the internet.

Hot spare:

A backup WiFi device already set up onsite in case of a device failure.

SLA:

Service level agreement.

Portal or splash page:

The welcome page that greets guests when they join your wireless network.

SSID:

The name of your WiFi network.

Switch:

A device that connects multiple devices via a hardline Ethernet connection.
3. Choose the Right Bandwidth
With so many people in one space trying to log onto the WiFi, you might run into bandwidth issues if you're unprepared. Different levels of bandwidth come with accompanying costs and provide varying speeds and results. 
For example, although cellular bandwidth is the most cost-effective option and can be set up in less than 24 hours, it isn't the fastest or most reliable option for event WiFi.
If you need to ensure a stable internet connection with no drops, dedicated bandwidth is your best option. Dedicated bandwidth usually offers a 99.99 percent SLA, which means the network will not go down for more than five minutes per month. 
However, the best version of dedicated bandwidth uses fiber optic cables, which can be expensive and take months to install.
Most events provide WiFi via point-to-point antennas, which offer reliability and low latency with a fast installation time. This solution is ideal for most event needs, including live video streaming.
4. Understand User Density
In addition to bandwidth, user density is another crucial factor when configuring event WiFi. Depending on your event's layout, there might be certain areas where large groups of people will gather, like a space with a bar and food or a floor section for general admission.
These spaces have a higher density of wireless usage, so you should ensure that your event WiFi setup uses equipment that supports high-density WiFi. For example, access points should support at least 100 devices at once to provide a reliable connection for everyone.
5. Configure Your Network Correctly
Although it might be simpler to create just one network for your entire event, this can introduce several security issues.
For one, your guests' devices might carry malware that waits until a device joins a public WiFi network, then transfers the malware to all connected devices. Using a single WiFi network also means that vendors, production staff and other non-guest groups are all on the same network as your guests.  This can quickly take up your available bandwidth and slow down essential processes.
Instead, create a list of all the groups that need an internet connection and segment them into unique networks with different bandwidth limitations and security requirements. 
For example, you can limit how much bandwidth each guest device uses and restrict them from communicating with other devices on the same WiFi network, reducing the risk of a widespread malware infection.
6. Choose the Right Technology
When it comes to WiFi, there is no one size fits all solution. To make sure you have the right equipment on-site to support your event, discuss with your event WiFi provider where and when you require coverage. Ensuring that all areas are covered as needed helps prevent surprises on the day of your event.
For example, music performances, product launches and fashion shows are often livestreamed. However, a standard WiFi solution won't be enough to support all the devices in a large area on top of a high-quality live video stream. 
Collaborate with your event WiFi provider to ensure your internet solution offers low latency, so your video stream is broadcast in real-time.
7. Test On-Site
Once you've determined your event WiFi configuration, make sure to test everything at the event venue. This requires deploying your WiFi setup at least a few days before your event, particularly if an internet connection is critical for the event's production needs. 
The last thing you want is for your event WiFi to go down or be overwhelmed on the day of the event when you could have prepared for that possibility ahead of time.
Discover the Best Large-Scale Event WiFi With IP Access International
If you're planning a large-scale event and need reliable and high-speed WiFi connectivity, look no further than SuperGIG™ by IP Access International. Our advanced SuperGIG™ technology brings together the benefits of high-speed, low-latency LTE when available with the reliability of VSAT satellite internet to provide you with the best connection 24/7.
With multiple fallback options and seamless satellite reconfigurations, SuperGIG™ ensures you can easily maintain the highest quality and speed for all your internet connection needs, including data, video, and voice applications. 
Don't leave your event's WiFi to chance – partner with IP Access International for a seamless and successful event. Contact us today to learn more about how SuperGIG™ can support your event WiFi needs.