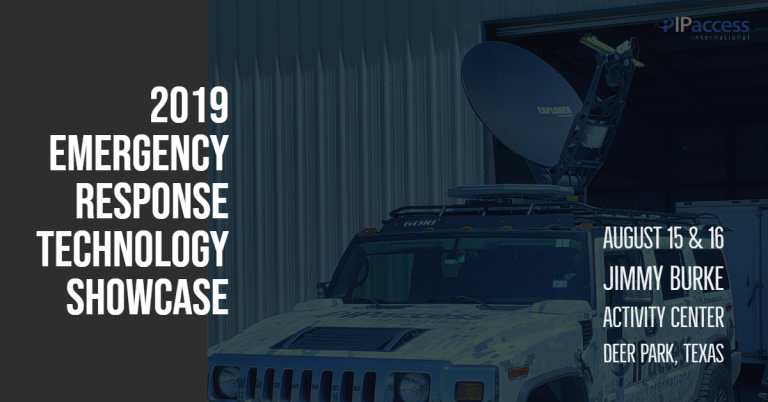 2019 ERTS | Deer Park, Texas
IP Access International is pleased to be joining Kymeta Corporation at the first ever EMERGENCY RESPONSE TECHNOLOGY SHOWCASE in Deer Park, Texas, on August 15th from 9 a.m. – 5 p.m. and August 16th, 2019 8 a.m. – 2 p.m. Both IP Access and Kymeta will be demonstrating Kymeta's u7 terminal while focusing on providing complete connectivity solutions to all CIMA, EHCMA, and Private/Public Emergency Responders and Agencies attending the event.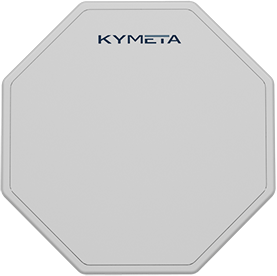 The Kymeta u7 terminal features an innovative electronically-steered, flat-panel Ku-band antenna. The slim and lightweight profile makes it easy to install in a variety of mobility settings, such as search and rescue vehicles and smaller mobile command vehicles exposed to harsh conditions. The u7 terminal has no moving parts—simplifying maintenance—and eliminates much of the cost and infrastructure required by traditional VSAT antennas. 
"IP Access is pleased to represent technologies that assist first responders provide life saving functions to the community" Senior Director of Public Safety, "The fusion of satellite and LTE help provide critical voice, video and data to emergency management professionals."
In addition to the u7 terminal, IP Access will also be representing a full suite of VSAT and LTE solutions including our very own FirstNet Ready Rapid Communications Terminal – the HARRIER.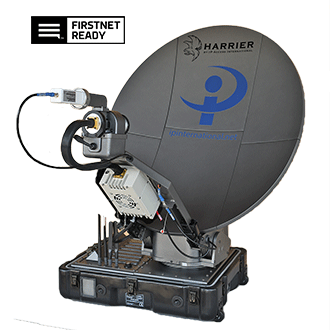 The HARRIER incorporates the use of aggregated cellular and satellite bandwidth combined in one portable solution. Both the LTE (FirstNet/traditional) and satellite networks can be aggregated, prioritized and load balanced, maximizing the available throughput. No programming or switching necessary as the system will choose the best path for your voice, data and video needs. The HARRIER includes an onboard dual-band WiFi network allowing for wireless connections to the to the terminal. Additionally, the HARRIER also offers the ability to connect via hard wired PoE ports.
2019 Emergency Response Technology Showcase
August 15, 9 am-5 pm & August 16, 8 am-2 pm
Jimmy Burke Activity Center
500 W. 13th Street, Deer Park, Texas
For more information, visit: http://www.cs2inc.com/