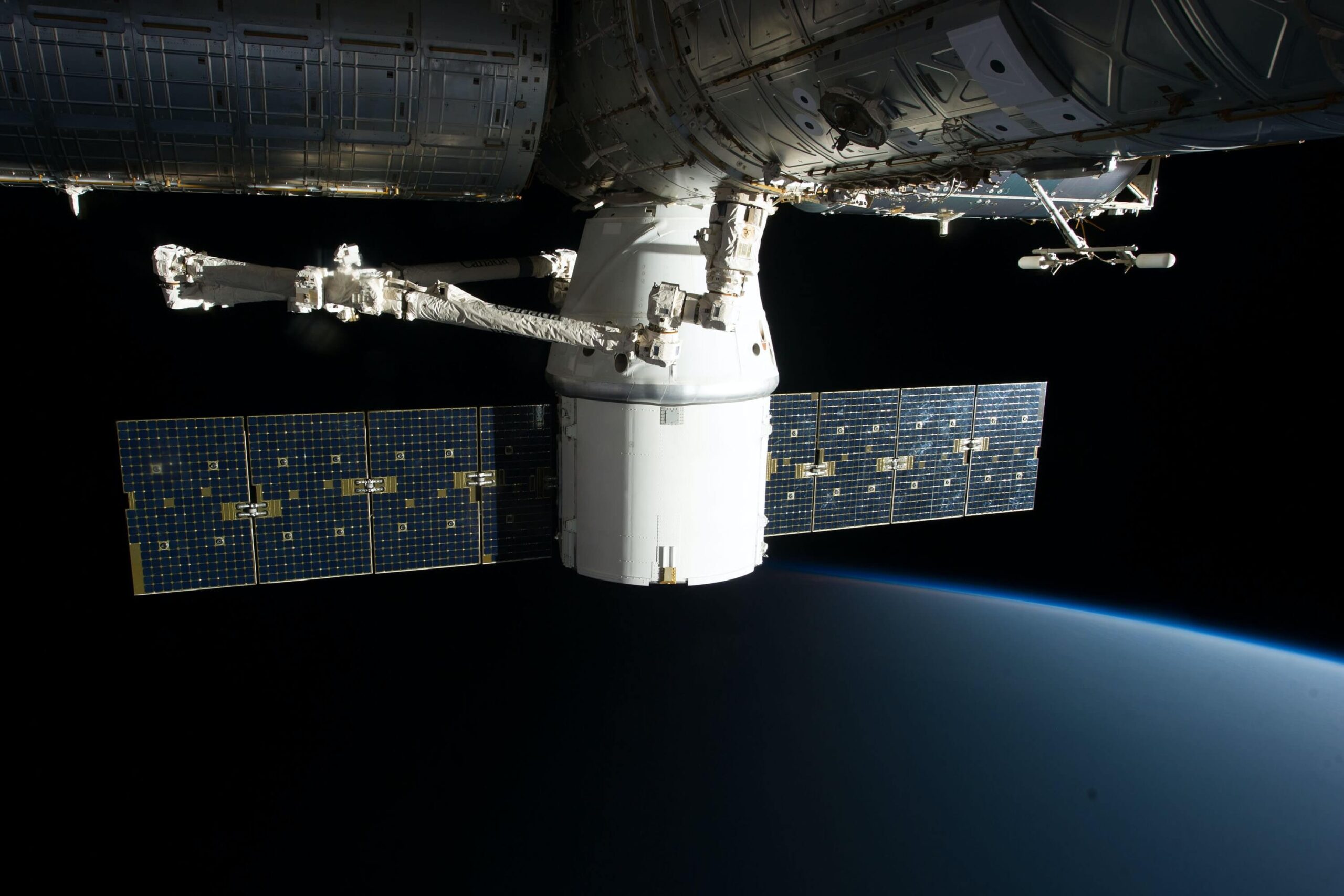 Securing high-speed, low-latency internet connectivity is no longer a luxury for businesses – it's a necessity. This is particularly true for scientific research and exploration industries, like mining and oil & gas operations. These companies often operate in remote and inaccessible locations with limited infrastructure, making establishing reliable internet access challenging (if not impossible). 
Enter OneWeb: A UK-based satellite internet company that seeks to bridge the digital divide, providing high-speed internet access to all. As its network grows, OneWeb is poised to play a pivotal role in unlocking the potential of scientific research. 
Here's how the company is overcoming common connectivity challenges and providing solutions for these vital industries, even in the most remote and inhospitable settings. 
What Is OneWeb?
Founded in 2012 by tech entrepreneur Greg Wyler, OneWeb was established with the stated goal of expanding global connectivity by providing "fiber where there's no fiber, whether that's cellular backhaul, acting as an emergency backup, or building WiFi networks for remote factories and manufacturing." 
Ultimately, the company seeks to supply high-speed internet to every corner of the planet. With a primary focus on commercial audiences, OneWeb indirectly provides access to its satellite broadband via a secondary provider, such as SuperGIG™. 
Since its founding, the company has gained financial backing from several high-profile investors, including the UK government, Indian telecom firm Bharti Global and Japanese investment group SoftBank Group.
OneWeb's Big Picture Plans 
OneWeb satellites operate on a similar model and orbit to SpaceX's Starlink. Unlike conventional broadband satellites located in geostationary orbit (GEO)—approximately 22,236 miles above the Earth's equator—OneWeb's satellites operate in low Earth orbit (LEO), just 746 miles from Earth's surface. This proximity to the planet results in faster, more reliable and lower latency internet connection. 
Initially, OneWeb used to launch its satellites using the Russian space agency Roscosmos. However, due to the Russia-Ukraine war, the company shifted operations to launch its satellites using SpaceX rockets instead.
As of March 26th, 2023, OneWeb has successfully deployed 618 satellites into orbit, surpassing the number required for global coverage by over 40 satellites.  This additional coverage ensures global access and enhances the network's resiliency and redundancy. 
Even though the company has met its stated short-term goals, it plans to expand its constellation to 7,000 satellites over the next decade.
Connectivity Challenges in Scientific Research and Exploration 
Ensuring that your business has reliable internet access can be challenging, even in the middle of a big city. However, connectivity challenges magnify tenfold for companies operating in the scientific research and exploration sectors.
For instance, some of the more common historic connectivity challenges include: 
Remote locations

–

The nature of scientific exploration necessitates that industries like mining and

oil and gas

operate in some of the planet's most remote and inaccessible places. Simply venturing to these locales is often difficult enough – establishing and then maintaining reliable internet connectivity is an even greater operational undertaking.

Cost and infrastructure constraints

– Deploying conventional on-the-ground infrastructure, like fiber-optic cables, can be a logistical hurdle in remote areas. It's often cost- and time-prohibitive, which limits a company's connectivity options.   

Harsh environmental conditions

–

Besides being far from civilization,

these remote locations are often in inhospitable areas with extreme temperatures, severe weather conditions and various other environmental obstacles that can damage physical infrastructure and constrain the effectiveness of conventional satellite internet and cellular data.  

Unreliable cellular data

– Remote operations depend on reliable communication equipment. But cellular networks tend to have limited reach,

inconsistent

coverage and weak signal strength in remote locations, which can delay communication and hinder decision-making. 

High latency and slow speeds

– Even if remote operations can connect to their traditional GEO satellite internet services, their distance from Earth tends to cause

increased

latency and sluggish speeds, which can impede on-site operations.  

Maintenance

– Maintaining and repairing infrastructure in remote locations can be daunting. Lacking local technical support, operations must have on-site specialists on standby or risk operational issues like downtime and data loss.  
How OneWeb Can Benefit Industries in Scientific Research and Exploration
OneWeb was created with these existing challenges in mind. By operating in a lower orbit, scientific research in remote areas can enjoy a host of benefits, including: 
Fast and reliable internet connectivity

– OneWeb's satellites operate at a much closer range than traditional satellite services, which results in faster data transmission and more reliable connectivity.

Improved productivity

– Now able to confidently operate knowing that they have a stable and reliable internet connection, companies can streamline their operations and increase efficiency in their data collection and analysis efforts.

Reduced downtime

–

A fast and dependable connection via OneWeb helps minimize communication and data transmission delays, leading to reduced downtime and more efficient project management. It also eliminates many common issues with traditional satellite or cellular service, such as physical infrastructure breaking or

inclement weather

interrupting coverage. 

Enhanced communication

– The ability to collaborate and coordinate in remote (and often dangerous) environments is paramount from both worker safety and operational efficiency standpoints.

OneWeb's reliable network allows for seamless communication between everyone on location and support teams across the globe.
OneWeb has already been deployed successfully to Greenland. In the past, the world's largest island was plagued with connectivity issues. After partnering with telecommunications company Tusass, OneWeb delivered space-based connectivity to places never before connected, including Canada, Greenland, the North Atlantic and the Arctic Circle. 
This monumental feat has helped local communities and scientific organizations operating in the world's most remote locations.
OneWeb and SuperGIG
™
OneWeb is playing a pivotal role in advancing scientific research and exploration. It has accomplished a feat never achieved before—providing high-speed, low-latency connectivity to some of Earth's most sparsely populated places.  
Is that something your operations could benefit from? 
At IP Access International, SuperGIG™ is our 24/7, all-in-one connectivity solution. SuperGIG™ simultaneously blends a dual-satellite network and multiple LTE carriers to provide a combined broadband connection – regardless of performance or availability of any single connection. With SuperGIG™ cellular and satellite services, you can get connected and stay connected wherever you go. 
To learn more about what we do, contact us today.