2019 SUSAR/MSOC Conference in Wichita, Kansas
IP Access International and Ground Control will partner to provide the search and rescue community with unparalleled satellite communications solutions at the 2019 State Urban Search & Rescue Alliance/Medical Special Operations Community conference in Wichita Kansas, November 18 – 21, 2019. On display will be Ground Control's TOUGHSAT Flyaway system and satellite based RedPHONE – both of which are supported by dual-teleports and IP Access International's multi-satellite SELECT Network. 
Let's strengthen our networks at SUSAR 2019! Please reach out to Kim Graville, IP Access International's Senior Director of Global Sales at kim.graville@ipinternational.net 
A PORTABLE SATELLITE WI-FI INTERNET HOTSPOT 
The Toughsat Flyaway mobile satellite system is easily transported and deployed by one person for highspeed connectivity. With an integrated wireless access point, this satellite solution can become a multi-user hotspot in minutes.
KEY FEATURES FOR TOUGHSAT FLYAWAY: 
One Operator Simplicity
Creates Wi-Fi hotspot in 3.5 minutes automatically
SELECT Network Satellite Service – Two satellites for redundancy
Works in extreme environments. Hot-Cold-Rain-Snow
Available in .98 meter or 1.2 meter dish sizes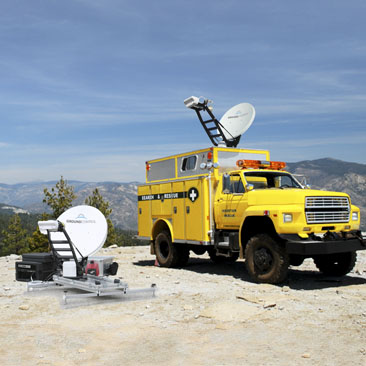 2019 SUSAR/MSOC Conference
DRURY PLAZA HOTEL BROADVIEW​
400 West Douglas Ave., Wichita, Kansas