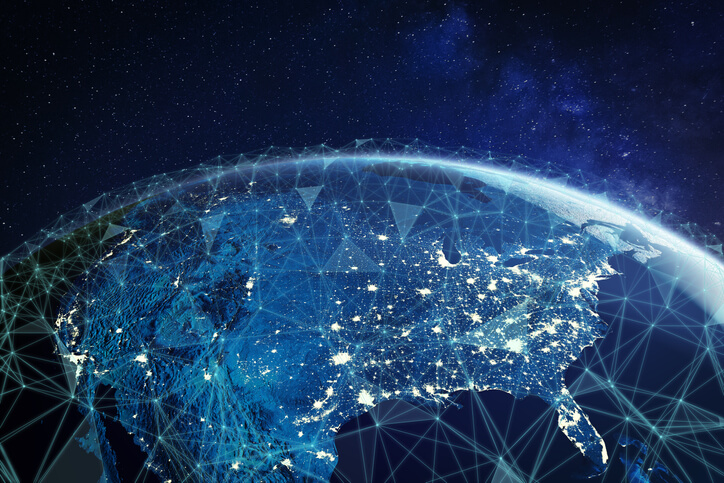 OneWeb is a leader in expanding global access to space-based internet. Founded in 2012 by American tech entrepreneur Greg Wyler, OneWeb has made tremendous strides connecting governments, businesses and communities to high-speed, low-latency communication networks.
However, OneWeb's journey to prominence as a satellite-based internet provider hasn't always been rosy. In 2020, several years after its founding, OneWeb filed for bankruptcy. The company finally resurged to deploy hundreds of satellites into space and achieve its ambitious goal: delivering wireless broadband internet to users across the globe.
In this article, we'll delve into how OneWeb overcame significant financial hurdles, explore some of its recent achievements, and review its plans to expand global connectivity.
OneWeb's Bankruptcy Explained
In early 2020, OneWeb filed for Chapter 11 bankruptcy after laying off over 80% of its employees. At the time of filing, OneWeb had raised $3.4 billion in capital from investors like Virgin Group, Qualcomm, and Bharti Enterprises and had successfully deployed 74 satellites into space. 
There are three primary reasons for OneWeb's bankruptcy filing:
Overexpansion and lack of focus


High debt levels

The Covid-19 pandemic  
Overexpansion and Lack of Focus 
Sending hundreds of satellites into space requires significant financial, time and human capital investment. 
Analysts estimated it would require nearly $7.5 billion for OneWeb to launch a constellation of 648 satellites. Unfortunately, OneWeb had only raised $3.4 billion before filing for bankruptcy, needing more funding to meet these massive capital and technical demands.
High Debt Levels 
When OneWeb filed for bankruptcy, it had liabilities amounting to $2.1 billion, spread across $1.7 billion in senior secured financing and funds owed to thousands of creditors. 
Some of the top creditors from which OneWeb had borrowed unsecured funds included:
Arianespace, a launch service provider with whom OneWeb had signed multiple contracts for its satellite launches ($238 million)

Qualcomm Technologies ($8 million)

Deloitte Touche Tohmatsu ($6.9 million)

Hughes Network Systems ($5.4 million)

Deutsche Bank ($5.2 million)

Viasat ($1.2 million)
The high debt-to-asset ratio likely contributed to OneWeb's bankruptcy and derailed its plans to launch hundreds of satellites into space by the end of 2020.
COVID-19 Pandemic 
OneWeb was negotiating with SoftBank—its largest investor—for $2 billion in funding when the COVID-19 pandemic destabilized global business operations and impacted financial markets. 
As a result, SoftBank re-prioritized its venture capital investment strategy. The two companies failed to agree to the terms for a bridge loan that would keep OneWeb afloat while seeking new investors. Consequently, OneWeb was left short of previously anticipated funding.
The Road to Recovery
On the road to resurgence, OneWeb responded to its bankruptcy by:
Reorganizing and downsizing

– To minimize operating expenses, OneWeb laid off a significant portion of its workforce.

Reducing

the company to about a dozen staff members meant OneWeb could still manage its satellites already in orbit and keep its spectrum license active.

Refocusing on core mission and markets

– OneWeb also realigned itself with the core mission to bring the U.K. to the "forefront of a new commercial space industrial age, evolving technology and innovation." The success of this core mission meant investing in research and development, expanding manufacturing opportunities and prioritizing spectrum usage rights.

Securing funding and partnerships

– In a $1 billion deal, OneWeb was acquired by the U.K. government and Bharti Global, with each party providing $500 million in funding. Additionally, Bharti Global partnered with OneWeb to support business management and commercial operations. 
OneWeb's Recent Achievements
Since emerging from bankruptcy, OneWeb has made significant progress in the following:
Launching hundreds of satellites

– As of OneWeb's 18th satellite launch, the company had sent

618 satellites

into space—one step closer to achieving global low-latency, broadband internet connectivity. 

Expanding its customer base and partnerships

– OneWeb currently partners with organizations across the globe like New Space India Limited (NSIL), SpaceX, Indian Space Research Organization (ISRO) and Paratus to extend high-speed connectivity to poorly connected parts of the world.

Developing innovative technology

–

OneWeb has also invested in sophisticated technologies such as

beamforming

, which allows satellites to increase broadband coverage in high-demand geographic regions. Similarly, OneWeb's

low-earth orbit

(LEO) satellite constellations are equipped with

inter-satellite links

to communicate via optical and laser technology.
OneWeb's Future Plans and Potential Impact
So, what's next for OneWeb? First, OneWeb hopes to complete the launch of its constellation of 648 satellites, 588 of which are required to create global coverage in space. Plans are also underway to commercially launch internet service across the globe by the end of 2023.
To reach more customers, OneWeb plans to expand into new markets, such as aviation and maritime, where demand outweighs supply. For example, yachts, offshore oil rig operators and aircraft operators would greatly benefit from uninterrupted internet connectivity, whether on or off the grid.
OneWeb's resurgence from bankruptcy also means:
Improved global internet connectivity and accessibility because of low-latency, high-speed broadband internet delivered by hundreds of satellites in orbit

Advancements in space technology and infrastructure because of OneWeb's

significant
 investment in satellite R&D and lower-cost, efficient space travel
Increased competition and innovation in the industry with established companies (e.g., Starlink) and other upcoming ones offering satellite-based internet
Get Fast, Uninterrupted Connectivity With IP Access 
OneWeb's comeback from bankruptcy means LEO connectivity is reaching new standards. By providing low-latency, high-speed and reliable internet solutions to its global users, OneWeb is lowering the barriers to stable internet connections.
Besides offering more affordable access to internet connectivity, OneWeb enables public service mission-critical work, like first responders attending to emergency calls. 
For emergency response teams communicating with each other over fast, uninterrupted mobile connections streamlines crisis management on or off the grid. This is where SuperGIG™ comes in — the all-in-one connectivity solution from IP Access. 
SuperGIG™ technology reliably delivers the throughput needed for critical communications from even the most remote locations. If the bandwidth available from the cellular connections dips due to network congestion, service interruption, or in poor coverage area, SuperGIG™ automatically blends in our dual-satellite network to boost bandwidth and/or vice versa.
With SuperGIG™ you can:
Achieve the highest possible throughput

Ensure persistent link reliability

Avoid paying for unavailable services

Enable real-time monitoring and network awareness
With SuperGIG™, your organization gains enhanced real-time situational awareness and response capabilities even when networks are stressed. Contact us to learn more about SuperGIG and our solutions in satellite communication.