Ground Control MCD-4800 "The Football"
A No-Pointing Wi-Fi Global Satellite Internet Hotspot
The MCD-4800 or MCD-4801 are auto-pointing BGAN satellite terminals and both are easily operated by anyone requiring no training or certification to use.
Satellite Internet connectivity – globally – All locations (except polar).
Wi-Fi Hotspot for all in-range devices up to 100 meters (328 feet!).
Broadband speeds of 464 Kbps (94.5% as fast as the fastest BGAN).
May be operated by anyone. Online in about 1 minute after power on.
Operates stationary or in-motion, on land or open ocean.
Weighs 25 lbs (11 kg) and will run for up to 5 hours on internal battery.
Internet, Phone-Voicemail (MCD-4800 only), SMS Messaging – A Mobile Office.
The MCD-4800 or the MCD-4801 "Mobile Communications Device", also known as "The Football", are auto-pointing BGAN satellite terminals that require no user training to operate. Simply place the weatherproof case on the ground or on a boat deck… or on any surface with a clear view of the sky, rain-or-shine, anywhere in the world and turn it on and close the lid – no pointing necessary. Within a minute the MCD-4800 becomes a powerful WiFi hotspot accessible by any wireless device within a 100 meter range for up to 5 hours on internal battery power. This auto-pointing solution uses the high performance Hughes 9450 in-motion BGAN terminal integrated with our proprietary mobile electronics for a ruggedized self-contained, in-field or on sea, user-friendly global communications link.
While the MCD-4800 is primarily used as a wireless hotspot, the front panel includes a weather sealed Ethernet port and a phone port to connect a standard phone.
The charge port has a watertight seal for several external power sources such as a portable solar panel, external battery, or vehicle power adapter.
The display shows current system status and remaining battery power and a light sensor allows the display to be backlit at night (backlight may be enabled/disabled). The MCD-4800 only has one button, the power button located inside of the case.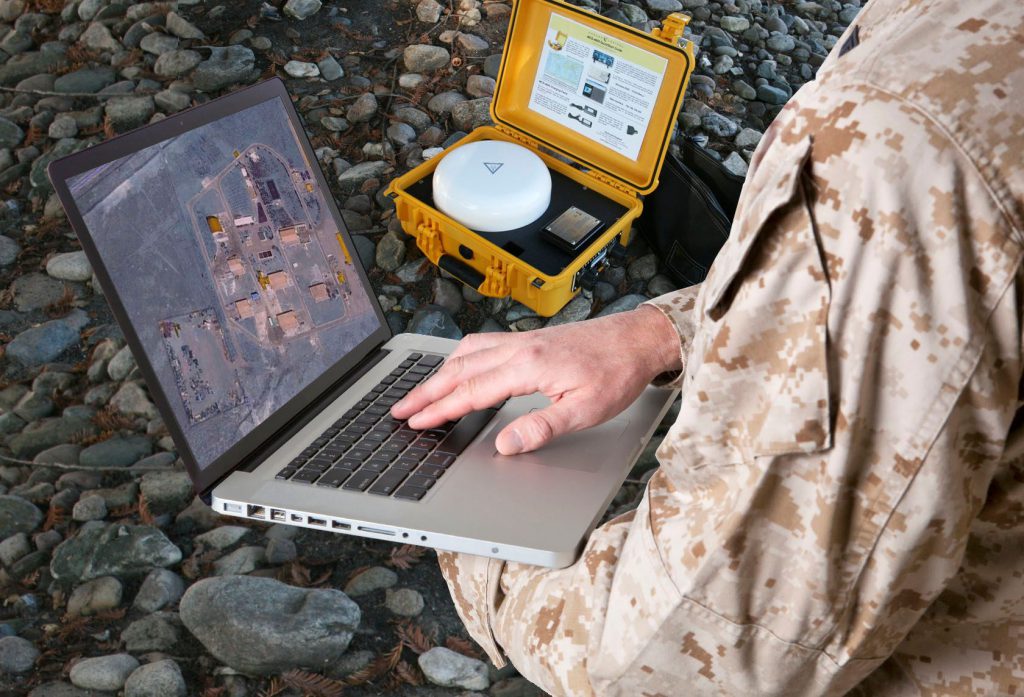 Popular Satellite Products from IP Access International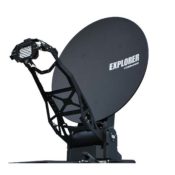 Vehicle-Mounted Mobile Satellite Systems are a cost effective solution for broadband connectivity. These antennas can be mounted on smaller vehicles and provide a range of data rates using low power transmit block up converters.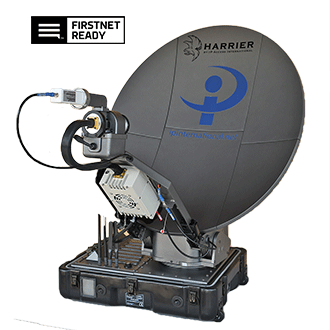 Easily transported and deployed for high-speed satellite Internet and phone service from anywhere within just a few minutes. These systems are compact, rapid-deployable, self-contained and easy to use.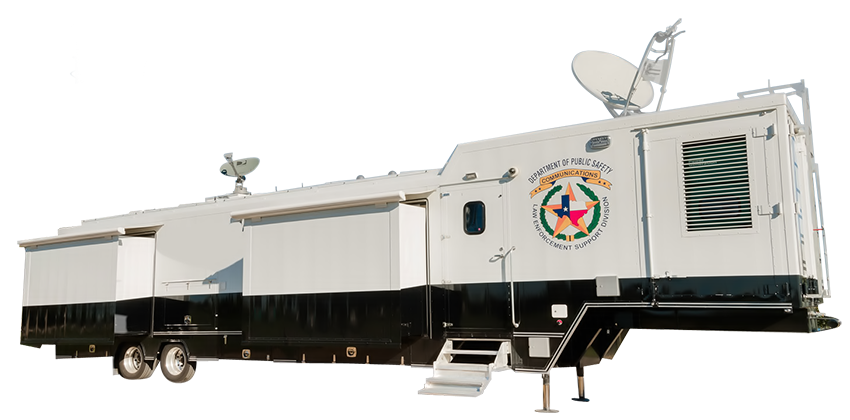 Designed to provide a fully operational voice, data, and radio network and a climate controlled workspace within 15 minutes of deployment. From 16-foot bumper pull trailer to 45-foot gooseneck style trailer - these trailers are customized for your specific needs.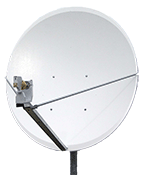 Fixed Location Satellite Solutions provide all of the network capabilities but are designed to be mounted on a rooftop or on the ground near where connectivity is desired. Fixed satellite antennas provide an economical way to provide primary and backup connectivity to any facility throughout the US.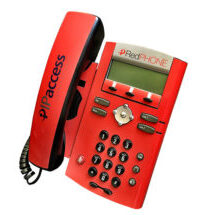 Stay connected with other RedPHONEs during the most severe outages. RedPHONEs give your agency a critical voice connection no matter where they are located in North America using our satellite technology. The RedPHONE directory includes other public agencies that are now just a voice call away during any disaster. Ask about RedPHONE Enhanced and RedPHONE Enhanced DID.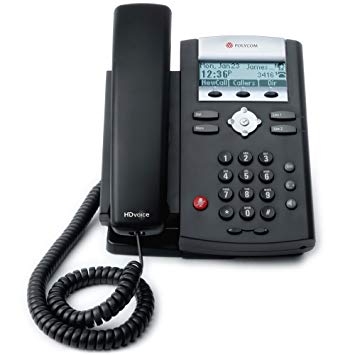 Phone Service
Over Satellite
IP Access International's VoIP phones and phone service can instantly place phones in the field when using our VSAT satellite service. Plug-and-play simplicity and reduced cost VoIP guaranteed phone service for public safety organizations. These phones perform like the phone on any desk complete with voicemail, caller ID, call forwarding, etc.
Experience The Fastest Satellite Internet Speeds In The Industry
UP TO 20 MBPS X 5 MBPS
Service plans as low as $250 per month, contact us today for all service options
IP Access has created flexible and affordable satellite plans for you to obtain commercial class bandwidth when you need it most. We have mobile, usage based, flat rate and day rate plans suited to meet your usage requirements. From voice solutions to video conferencing to streaming video back to your emergency operations center, we have a plan to fit your needs.
The SELECT Network was built from the ground up with public safety and emergency communications in mind. Every component was designed for reliability to provide the highest level of connectivity all backed by 24/7 support.
User-selectable satellites

PUBLIC IP ADDRESSES INCLUDED AT NO CHARGE

NO IP ADDRESS RECONFIGURATION REQUIRED DURING SATELLITE CHANGE

Teleport relocation for inclement weather