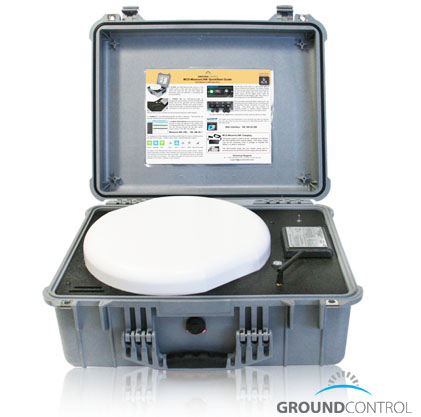 Ground Control MCD-MissionLink
A Portable Global Satellite Internet Hotspot 
Place the MCD-MissionLINK case ANYWHERE under an open sky and press the power button and close the case lid. In a minute the terminal will become a waterproof WiFi hotspot up to 300 meters (1,000 feet) from the case for high-speed Internet and phone anywhere on the globe, including the north and south poles. The MCD-MissionLINK is an easy to use 100% global office.
Internet & Phone
The MCD-MissionLINK requires no user training to operate. Like all of our MCD products, simply place the "closed" weather-tight sealed case on the ground or on a moving vehicle/platform under an open sky, rain or shine and turn it on – no pointing necessary. The terminal connects with the Iridium Certus satellite network and broadcasts a WiFi hotspot (up to 300 meters – 1,000 feet) for up to 12 devices… and runs for about 5 hours on an internal battery. This carry-portable case uses the new Thales MissionLINK satellite terminal integrated with our proprietary mobile electronics for a ruggedized self-contained, in-field, user-friendly worldwide communications solution.
100% Global Coverage & Service
Iridium Certus services are 100% global even on the north and south poles at full available speeds. There is no place above ground it does not cover. An excellent advantage over other satellite service that have limited service regions or line-of-sight obstructions. The Iridium network uses 66 satellites that are moving in Low-Earth-Orbit.
Extremely Ruggedized
The MCD-MissionLINK is enclosed in a watertight hardened plastic Pelican case that is time proven to take a beating and keep out the elements. Full operation of the terminal can be with the case lid closed, so it operates in heavy rain, or in sloshing water environments. External ports are inset to avoid breakage with impacts. With an IP rating of IP66, the terminal is dustproof and can take high-pressure water jets from any direction. Besides the onboard cooling fan, there are no moving parts of this system. Cold or hot weather?… the MCD-MissionLINK operates from below -22°F to 131°F (-30° C to +55° C).
MCD-MissionLINK Features
No pointing or aiming… Simply turn the unit on under an open sky.
Connects automatically with Iridium Certus network for 100% global service.
100% Global connectivity on land or sea under the same service plan.
Internet speeds of up to 700 Kbps – Now available!
Does not require user interaction. No software to run. Establishes AP "Hotspot" automatically.
Ruggedized. Operates in extreme conditions. Case does not need to be opened to operate.
Operates stationary, or in-motion such as on top of a vehicle for other moving platform.
1,000′ (300 meter) wireless range WiFi hotspot for laptops, smartphones…any wireless device.
Connect up to 12 wireless devices. WiFi WPA2 Security & MAC address whitelisting.
Compact case size – 20.66″ x 17.20″ x 8.40″ (52.5 x 43.7 x 21.3 cm)
External all weather Ethernet (RJ-45) and Phone (RJ-11) connection ports.

External ports allow for hard-wired waterproof Ethernet and phone connections to any device.

Up to 5-6 hour battery life (rechargeable) for normal use.
May be plugged into a vehicle 12V power port for continuous operation or charging.
Operates from -22°F to 131°F (-30° C to +55° C) temperatures. IP66 Rated
Includes standard analog phone. The RJ-14 jack has two separate phone lines.
No rain fade – Operates in heavy rain.
Internal temperature control fan – cools internal electronics during high temperatures.
Watertight, crushproof, dust proof reinforced plastic case.
Backlight 24×7 battery display shows power remaining. Can be enabled/disabled.
Portable – Ships UPS, FedEx, flight carry-on luggage anywhere.
Internal battery is not Lithium-Ion, so no flight restrictions. Carry portable.
Full IP compatibility – Internet, SMTP email, file transfer, IP protocols.
Global public / static IP addresses are available from Ground Control.
Remote access to connected devices with Public IPs & firewall controls-
Internet domain whitelists and blacklists configurable from terminal.
Location tracking services – Send coordinates to any server with any time frequency.
Custom engineering available… such as adding special equipment inside a larger case.
2 Year standard warranty. 3 year and 5 year warranties available.
Popular Satellite Products from IP Access International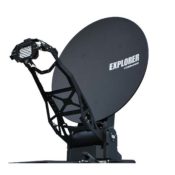 Vehicle-Mounted Mobile Satellite Systems are a cost effective solution for broadband connectivity. These antennas can be mounted on smaller vehicles and provide a range of data rates using low power transmit block up converters.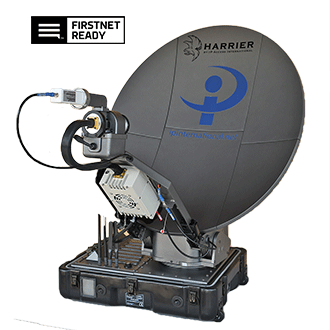 Easily transported and deployed for high-speed satellite Internet and phone service from anywhere within just a few minutes. These systems are compact, rapid-deployable, self-contained and easy to use.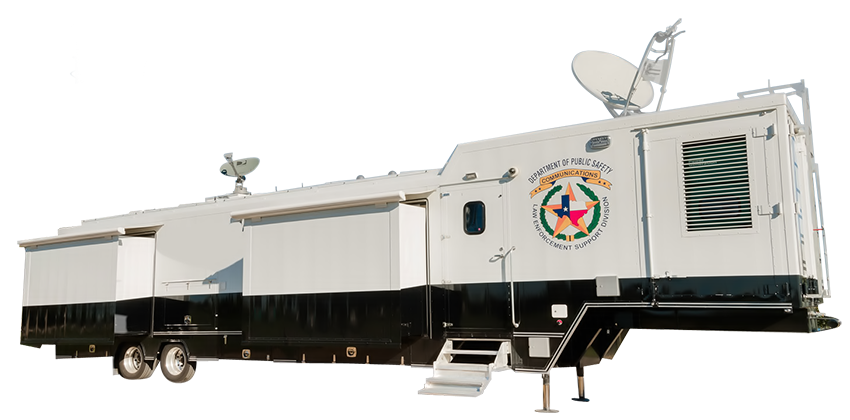 Designed to provide a fully operational voice, data, and radio network and a climate controlled workspace within 15 minutes of deployment. From 16-foot bumper pull trailer to 45-foot gooseneck style trailer - these trailers are customized for your specific needs.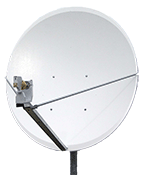 Fixed Location Satellite Solutions provide all of the network capabilities but are designed to be mounted on a rooftop or on the ground near where connectivity is desired. Fixed satellite antennas provide an economical way to provide primary and backup connectivity to any facility throughout the US.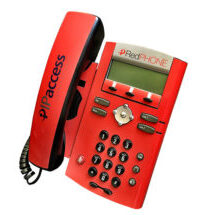 Stay connected with other RedPHONEs during the most severe outages. RedPHONEs give your agency a critical voice connection no matter where they are located in North America using our satellite technology. The RedPHONE directory includes other public agencies that are now just a voice call away during any disaster. Ask about RedPHONE Enhanced and RedPHONE Enhanced DID.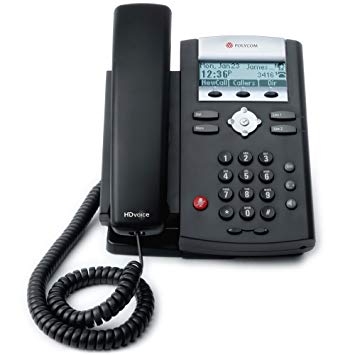 Phone Service
Over Satellite
IP Access International's VoIP phones and phone service can instantly place phones in the field when using our VSAT satellite service. Plug-and-play simplicity and reduced cost VoIP guaranteed phone service for public safety organizations. These phones perform like the phone on any desk complete with voicemail, caller ID, call forwarding, etc.
Experience The Fastest Satellite Internet Speeds In The Industry
UP TO 20 MBPS X 5 MBPS
Service plans as low as $250 per month, contact us today for all service options
IP Access has created flexible and affordable satellite plans for you to obtain commercial class bandwidth when you need it most. We have mobile, usage based, flat rate and day rate plans suited to meet your usage requirements. From voice solutions to video conferencing to streaming video back to your emergency operations center, we have a plan to fit your needs.
The SELECT Network was built from the ground up with public safety and emergency communications in mind. Every component was designed for reliability to provide the highest level of connectivity all backed by 24/7 support.
User-selectable satellites

PUBLIC IP ADDRESSES INCLUDED AT NO CHARGE

NO IP ADDRESS RECONFIGURATION REQUIRED DURING SATELLITE CHANGE

Teleport relocation for inclement weather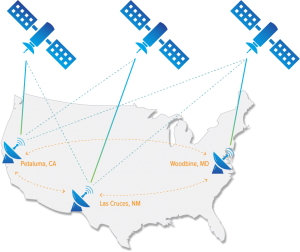 IP Access is readily available to discuss your satellite communications needs.
Let us help you craft a solution that meets your specific requirements,
ranging from your own cache of equipment stored on-site to preventative maintenance programs to turn-key rental solutions.