Iridium Extreme 9575 Push-to-Talk
INSTANT VOICE COMMUNICATION – GLOBALLY
Iridium Extreme® Push-to-Talk makes the power of fast, simple and secure group communication available on the toughest, most feature-rich satellite phone on the market – all at the push of a button. No towers, no dead zones, no infrastructure to build or maintain and the instant ability to modify service regions anywhere on the globe.
KEY FEATURES FOR 9575 PTT:
Everything offered within the Iridium Extreme® plus push-to-talk functionality
Global PTT capabilities and configurable talkgroups
A reinforced PTT button
A high audio loudspeaker
Enhanced SMS and email messaging capability
GPS-enabled location-based services
SOS access in Phone Mode
Phone Mode battery duration: standby up to (54) hours; talk time up to (6.5) hours
PTT Mode battery duration: standby up to (16.5) hours; Talk time up to (5) hours
Iridium PTT – Push-To-Talk Satellite Phones

Iridium Extreme 9575 PTT phones are identical to standard Iridium Extreme 9575 phones, but have the added ability to act as a global push-to-talk radio with other PTT phones in its encrypted Talkgroup. Now at the touch of a button, communicate instantly with one or more PTT phones no matter their global location the touch of a button.

The iCOM IC-SAT100 is another PTT handset with super rugged IP67 (underwater) MIL standard 810G and outstanding audio speaker qualities and many other features that make this handset amazing.
Iridium PTT requires no towers, has no dead zones, or infrastructure to build or maintain and offers the instant ability to modify service regions anywhere on the globe.  Iridium PTT supports unlimited number of handsets at $67/mo per handset and all transmissions are sent using AES-256 encryption which is one of the most secure encryptions standards available today. Your communications remain yours alone with Ground Control.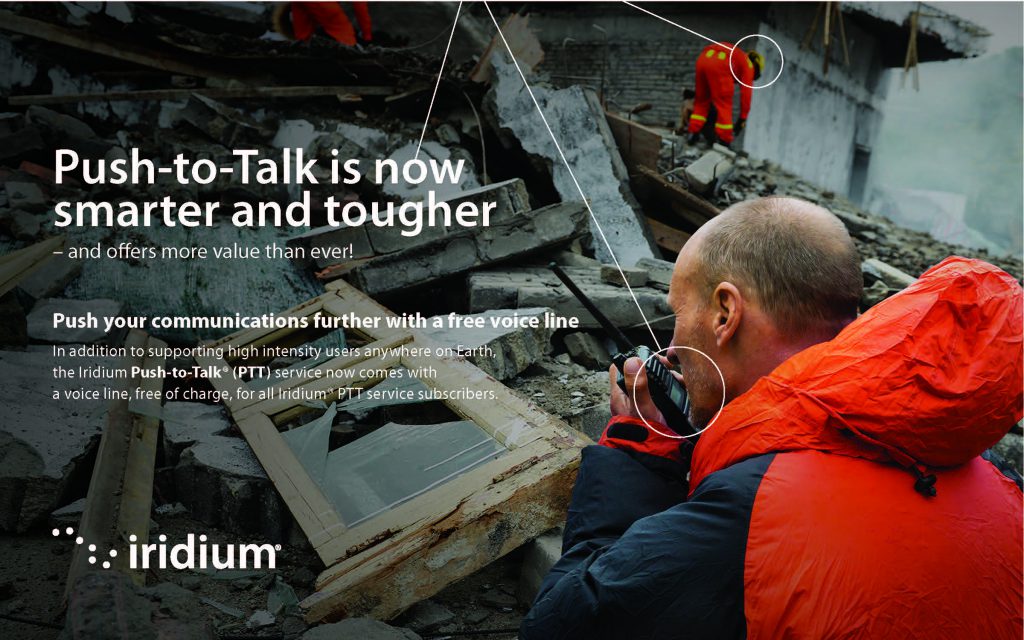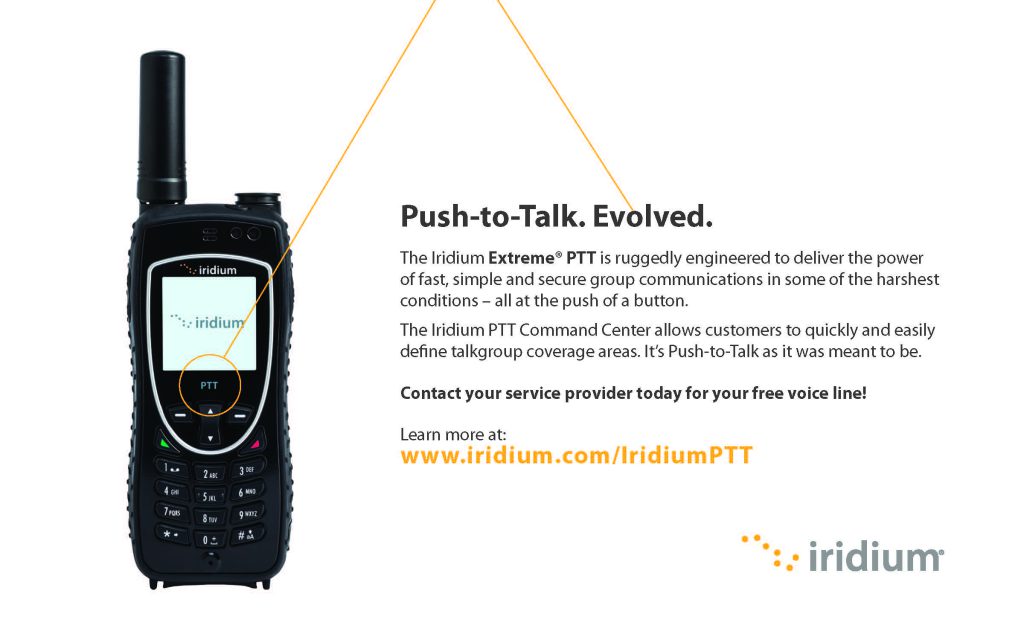 Popular Satellite Products from IP Access International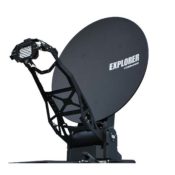 Vehicle-Mounted Mobile Satellite Systems are a cost effective solution for broadband connectivity. These antennas can be mounted on smaller vehicles and provide a range of data rates using low power transmit block up converters.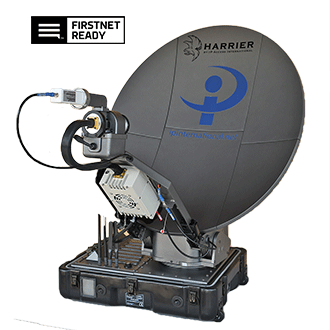 Easily transported and deployed for high-speed satellite Internet and phone service from anywhere within just a few minutes. These systems are compact, rapid-deployable, self-contained and easy to use.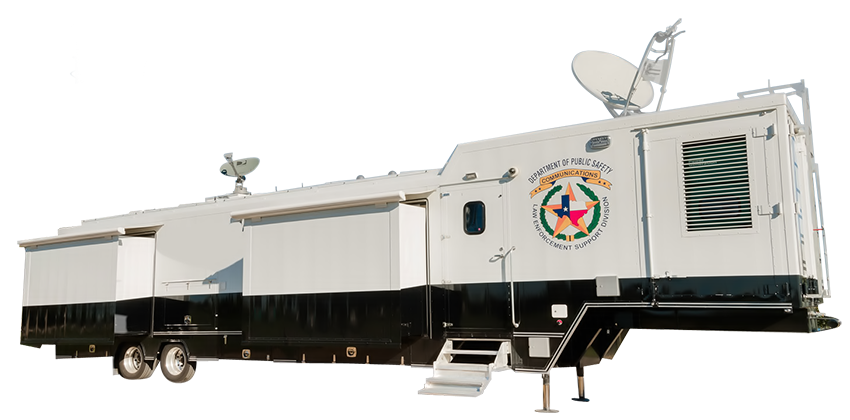 Designed to provide a fully operational voice, data, and radio network and a climate controlled workspace within 15 minutes of deployment. From 16-foot bumper pull trailer to 45-foot gooseneck style trailer - these trailers are customized for your specific needs.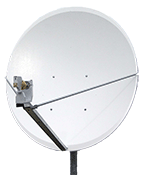 Fixed Location Satellite Solutions provide all of the network capabilities but are designed to be mounted on a rooftop or on the ground near where connectivity is desired. Fixed satellite antennas provide an economical way to provide primary and backup connectivity to any facility throughout the US.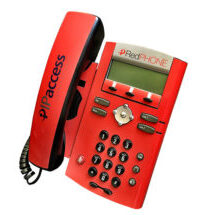 Stay connected with other RedPHONEs during the most severe outages. RedPHONEs give your agency a critical voice connection no matter where they are located in North America using our satellite technology. The RedPHONE directory includes other public agencies that are now just a voice call away during any disaster. Ask about RedPHONE Enhanced and RedPHONE Enhanced DID.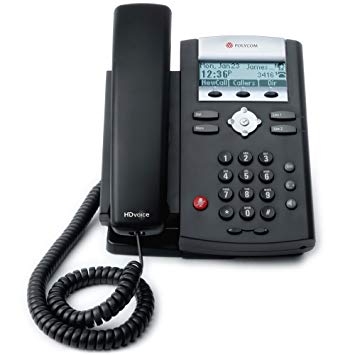 Phone Service
Over Satellite
IP Access International's VoIP phones and phone service can instantly place phones in the field when using our VSAT satellite service. Plug-and-play simplicity and reduced cost VoIP guaranteed phone service for public safety organizations. These phones perform like the phone on any desk complete with voicemail, caller ID, call forwarding, etc.
Experience The Fastest Satellite Internet Speeds In The Industry
UP TO 20 MBPS X 5 MBPS
Service plans as low as $250 per month, contact us today for all service options
IP Access has created flexible and affordable satellite plans for you to obtain commercial class bandwidth when you need it most. We have mobile, usage based, flat rate and day rate plans suited to meet your usage requirements. From voice solutions to video conferencing to streaming video back to your emergency operations center, we have a plan to fit your needs.
The SELECT Network was built from the ground up with public safety and emergency communications in mind. Every component was designed for reliability to provide the highest level of connectivity all backed by 24/7 support.
User-selectable satellites

PUBLIC IP ADDRESSES INCLUDED AT NO CHARGE

NO IP ADDRESS RECONFIGURATION REQUIRED DURING SATELLITE CHANGE

Teleport relocation for inclement weather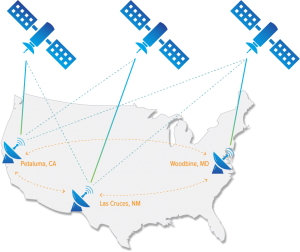 IP Access is readily available to discuss your satellite communications needs.
Let us help you craft a solution that meets your specific requirements,
ranging from your own cache of equipment stored on-site to preventative maintenance programs to turn-key rental solutions.