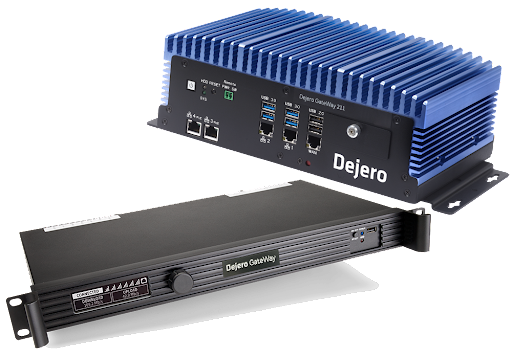 Choosing the right technology is vital when you need critical communications to work seamlessly. Because cellular service isn't always available, switching over to satellite when necessary is an excellent way to cover all your bases. However, failover/fallback solutions can create coverage gaps that interrupt steady communication channels.
First responders, public safety agencies and law enforcement depend on resilient connectivity for their operations. Luckily, aggregating multiple cellular and satellite networks delivers uninterrupted connectivity and throughput for mission-critical communications. But how is this achieved?
Introducing the dynamic duo: IP Access and Dejero.
IP Access SuperGIG™ and Dejero: The Perfect Partnership
With IP Access's SuperGIG™, your organization can gain enhanced real-time situational awareness and response capabilities even when networks are stressed. SuperGIG™ technology delivers the throughput needed for critical communications from even the most remote locations. 
If the bandwidth available from the cellular connections dips due to network congestion, service interruption, or a poor coverage area, SuperGIG™ automatically blends in our dual-satellite network to boost bandwidth and vice versa.
Dejero network aggregation devices deliver reliable connectivity for general-purpose applications, including video and data while in remote or mobile environments, as well as adding wireless connectivity to fixed locations.
Unlike traditional failover or link aggregation solutions, the IPA SuperGIG™ and Dejero Smart Blending Technology™ simultaneously combine satellite and multiple LTE connections. This provides a combined broadband connection that works regardless of the performance or availability of any single network.


IPA SuperGIG™ and Dejero Smart Blending Technology™ creates a near-foolproof environment for seamless communications connectivity when used together.
SuperGIG™ Benefits
1. Enhanced Network Reliability
Blending network technologies from multiple LTE and satellite networks delivers greater reliability and connection diversity. If a connection is lost or congested, SuperGIG™ utilizes other cellular and satellite networks while continually monitoring the degraded network. Once the lost connection improves, SuperGIG™ returns it to service for total utilization.  
2. Expanded Network Coverage
Connectivity options may be limited in remote locations or while mobile. By aggregating cellular and satellite networks into a single service, you have a greater coverage area than a single provider can deliver alone. 
3. Increased Network Bandwidth
By continuously measuring each connection in real-time, we dynamically distribute packets across multiple connections, allowing your organization to leverage the combined bandwidth potential for greater overall capacity.
4. Simplified Billing
The IPA SuperGIG™ service package allows customers to eliminate separate billing for satellite and LTE networks, delivering access to all networks under one service bill. 
Public Safety, Optimized
Pair IPA SuperGIG™ With These Dejero Products:
| | |
| --- | --- |
| Dejero Gateway | Dejero EnGo |
| | |
| Dejero GateWay network aggregation devices deliver reliable connectivity for real -time data and tactical video while in nomadic or mobile environments, as well as add wireless connectivity to fixed locations. | Reliable, simple to use, and built tough, EnGo mobile video transmitters are designed to securely transmit high-definition, real-time tactical video from the field. |
IP Access & Dejero: Creating The Public Safety Network of the Future – Today
Connectivity options may be limited in remote locations and during mobile operations. However, cellular dead zones exist even in urban areas. So why leave critical communications to chance? 
The future has arrived. IP Access and Dejero products work together, perfectly blending satellite and multiple LTE carriers to create a seamless, combined broadband connection superior to any single solution.  
Contact us today to learn more about incorporating IPA SuperGIG™ and Dejero products into your business communications strategy.