Providing Communications To Responders Who Protect And Save Lives
Satellite Solutions For Critical Infrastructure
Emergency satellite communications
Reliable Voice and data when systems are down
Utilities, transportation, and other critical infrastructure need constant, reliable connectivity to serve the public and prevent loss during emergencies. When natural disasters or other catastrophic events strike, communication systems can quickly become disabled. Having access to an emergency satellite network gives you peace of mind that communications will stay up no matter what.
Whether you need a backup to one or more terrestrial networks, a connection to a remote location with no land-based options, or to restore communications in an emergency, IP Access has a solution. Our services range from narrowband SCADA-type connectivity to full-scale broadband.
Critical Infrastructure Communications Solutions
Our full suite of fixed, mobile, carry portable and flyaway systems satellite solutions are tailored to fit your unique location requirements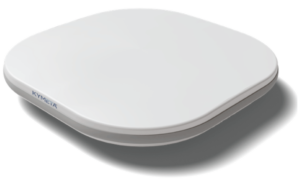 Are you looking for a cost-effective solution for emergency broadband connectivity? These antennas can be mounted on smaller vehicles, providing a range of data rates using low power transmit block-up converters.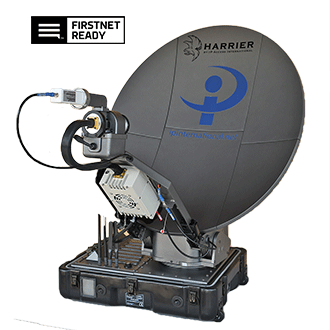 Portable systems are easily transported and deployed for high-speed satellite internet access and phone service anywhere within just a few minutes. These systems are compact, rapid-deployable, self-contained and easy to use.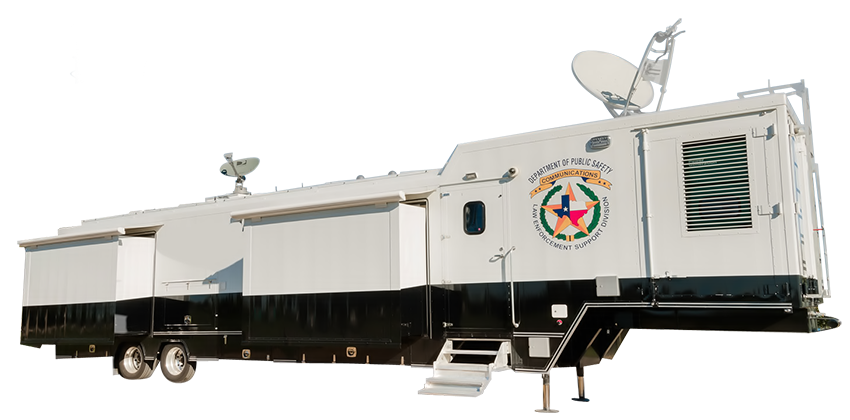 Our trailers provide a fully operational voice, data, and radio network within 15 minutes of deployment. From 16-foot bumper pull trailers to 45-foot gooseneck style trailers, these climate-controlled trailers are customized for your specific needs.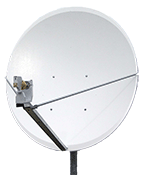 VSAT antennas are the best way to bring broadband data service to fixed locations underserved by landline, cellular, or other technologies. Durable and rugged, they are ideal for demanding commercial applications.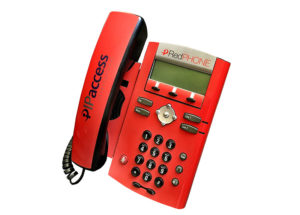 Internet outages caused by disasters and cyberattacks are common threats today. Our off-grid voice solutions give businesses 24/7 access to critical servers and are functionally independent of cell service and the internet.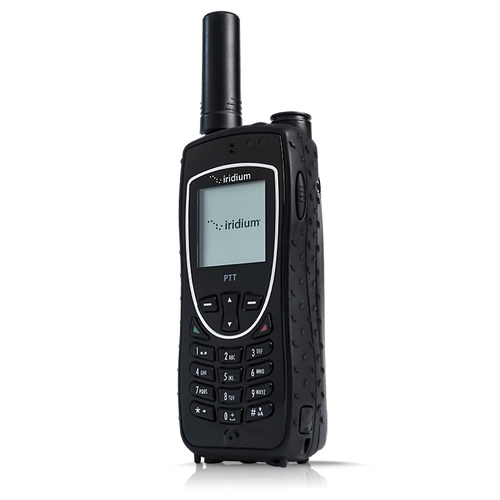 IP Access has partnered with the industry's leading providers of ultra-portable satellite hardware with global coverage. From handheld satellite phones to ultra-portable BGAN terminals to Global Xpress broadband, we've got you covered.
FUSION: Cellular And Satellite Solution For Emergency Communications
access satellite, cellular and FirstNet seamlessly and fluidly as the presence and quality of available networks fluctuate
Emergencies happen when you least expect them, making coverage and uptime a challenge.
FUSION cellular and satellite services combine the benefits of higher speeds, lower latency of LTE, and the reliability of VSAT. FUSION expands coverage options for your essential data, voice, and video applications by providing automatic network diversity.
The combination of cellular and satellite networks allows you to keep your operations running smoothly without sacrificing the bandwidth-hungry needs of today's applications.
FUSION Use Cases for emergency Communications
Mobile Banking and aTM resiliency
FUSION provides LTE and VSAT connectivity in a single box. When deployed in remote bank or ATM locations, FUSION will choose the best path, providing failover/fallback ability between LTE and satellite if both connectivity types are available.
First Responders/Mobile Command
When responding to emergencies like natural disasters, first responders must have a clear line of communication. If the local infrastructure is destroyed, search-and-rescue teams can leverage the FUSION's VSAT connection, reverting to LTE once the network has been restored.
Oil and gas operations occur in remote and harsh conditions, making coverage and uptime a challenge. FUSION combines LTE and VSAT connections in a single device, reducing costs, increasing performance, and reducing downtime. FUSION harnesses the benefits of higher speeds, reliability of VSAT, and lower latency of LTE.
As connectivity extends into rural areas and developing countries, deployments can be streamlined with a single box solution. FUSION provides wireless and VSAT connectivity and caters to multiple types of sponsored projects that stimulate economic growth.
Interested In Learning More?
Contact Us Today.