Providing Communications To Responders Who Protect And Save Lives
EMERGENCY COMMUNICATION VIA SATELLITE - VOICE AND DATA WHEN COMMUNICATIONS ARE DOWN
With utility, transportation, and other infrastructure playing a more important role than ever, reliable connectivity is a must.  Whether its for an emergency situation to restore connectivity, a backup to one or more terrestrial networks, or to connect a remote location that just can't access terrestrial options at all, IP Access has a solution. Services range from narrowband SCADA-type connectivity to full scale broadband.
OIL AND GAS
TRANSPORTATION SYSTEMS
POWER SUBSTATIONS
NUCLEAR REACTORS, MATERIALS, & WASTE
WATER TREATMENT FACILITIES 
WIND FARMS & DAMS
ENERGY AND UTILITIES
Information Technology
Banking and Finance
Emergency Services
 COMMERCIAL FACILITIES
COMMUNICATIONS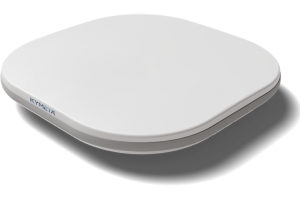 Vehicle-Mounted Mobile Satellite Systems are a cost effective solution for broadband connectivity. These antennas can be mounted on smaller vehicles and provide a range of data rates using low power transmit block up converters.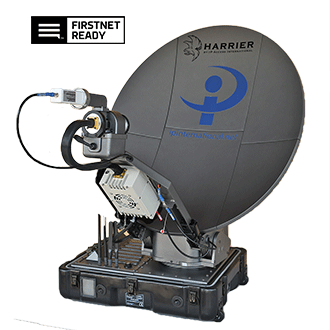 Easily transported and deployed for high-speed satellite Internet and phone service from anywhere within just a few minutes. These systems are compact, rapid-deployable, self-contained and easy to use.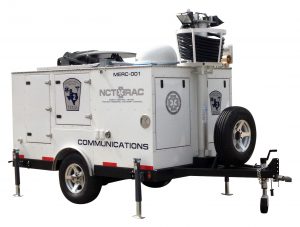 Designed to provide a fully operational voice, data, and radio network and a climate controlled workspace within 15 minutes of deployment. From 16-foot bumper pull trailer to 45-foot gooseneck style trailer - these trailers are customized for your specific needs.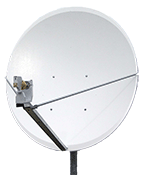 For a fixed location, VSAT antennas are the very best and sometimes only way to bring broadband to areas that are underserved by landline, cellular, or other technologies.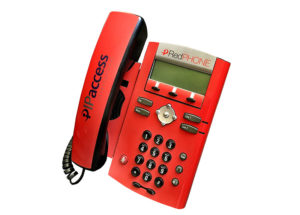 With the vulnerability of an internet outage caused by denial-of-service, malware or other attacks, IP Access has created solutions that allow for critical servers to remain accessible to any of our customers.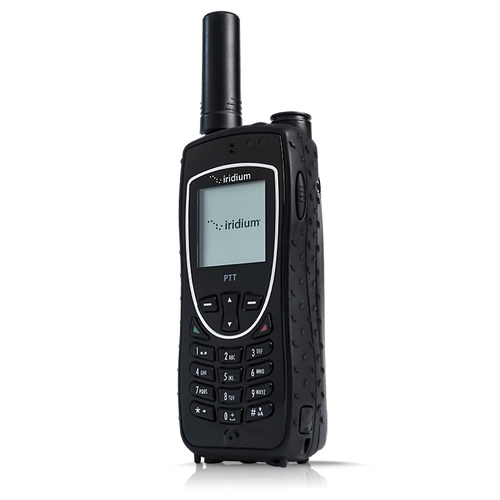 IP Access has partnered with the industry's leading providers of ultra-portable satellite hardware with global coverage. From handheld satellite phones to ultra-portable BGAN terminals to Global Xpress broadband, we've got you covered.
FUSION \\ LTE CELLULAR-VSAT SOLUTION

FUSION provides maximum flexibility with automated VSAT/LTE failover and fallback and consolidates what typically required a multi-box configuration into a 1U rack-mounted form factor. This cost-effective single box solution reduces the hardware footprint, simplifies installation, and allows service providers to design and deploy services which aggregate LTE and VSAT billing under a single bill to the end-customer.
Applications: Mobile Banking and ATM Resiliency, First Responder/Mobile Command, Oil & Gas, Rural Broadband and OSO
SUMMARY FEATURES
VSAT/LTE failover and failback
Traffic Steering w/ WAN affinity
Advanced VPN connectivity
QoS (DSCP and Priority Queuing) 
Dual SIM card Slot
DVB-S2/S2X*, ATDMA
Multicast Overlay
EMBEDDED LTE ROUTER
Cradlepoint IBR 900/IBR650C Series of Dual SIM mobile routers
MOBILE BANKING
AND ATM RESILIENCY
By providing both LTE and VSAT connectivity in a single box, the FUSION can be deployed in remote bank/ATM locations giving the integrator flexibility in their installation. If both connectivity types are available at the remote location, the FUSION will be able to choose the best path with the ability to failover/fallback between LTE and Satellite.
When responding to major emergencies like natural disasters, first responders need to be able to communicate. When the local infrastructure has been destroyed, first responders can leverage the FUSION's VSAT connection. Once the LTE network has been restored first resonders can then switch to the lower cost LTE connection.
Oil and gas operations occur in remote and harsh conditions making coverage and uptime a challenge. Decision makers can deploy FUSION to take advantage of both LTE and/or VSAT connections in a single device allowing reduced costs, increased performance, and reduced downtime.  FUSION brings together the benefits of higher speeds, lower latency of LTE when available, and the reliability of VSAT.
RURAL BROADBAND AND USO
As governments in developing countries extend connectivity to rural and remote areas, they can streamline their deployments with a single box solution. The FUSION provides both wireless and VSAT connectivity, wherever either is available or commercially feasible, and caters to multiple types of sponsored projects that can stimulate economic growth.
Experience The Fastest Satellite Internet Speeds In The Industry
UP TO 20 MBPS X 5 MBPS
Service plans as low as $250 per month, contact us today for all service options
Our network was built from the ground up with public safety and emergency communications in mind. Every component was designed for reliability to provide the highest level of connectivity all backed by 24/7 support.
User-selectable satellites

PUBLIC IP ADDRESSES INCLUDED AT NO CHARGE

NO IP ADDRESS RECONFIGURATION REQUIRED DURING SATELLITE CHANGE

Teleport relocation for inclement weather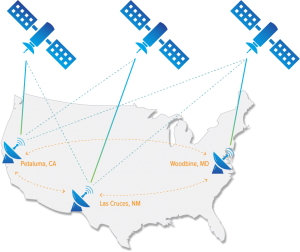 Contact us today. we are standing by to discuss your satcom needs.