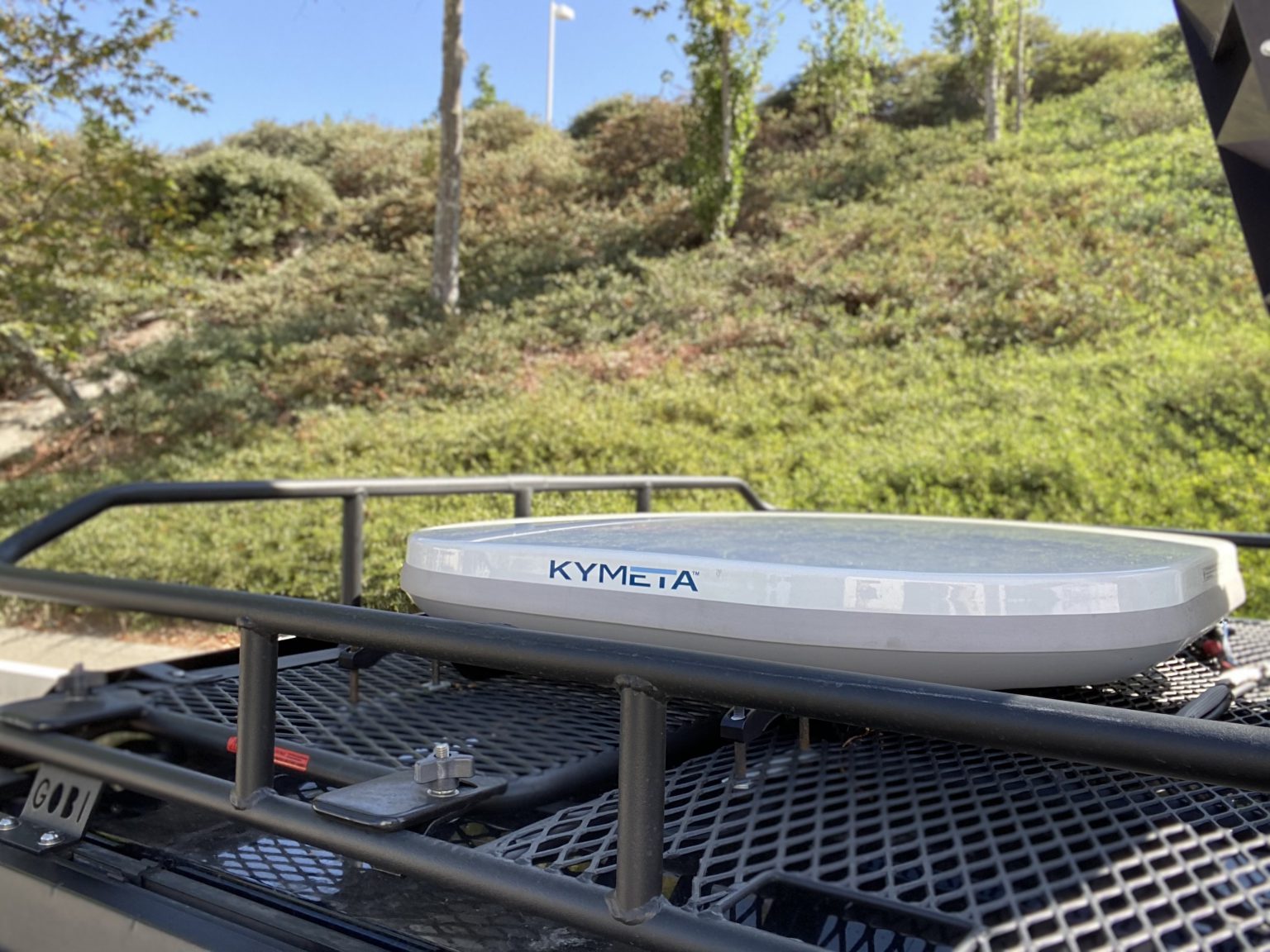 Whether you're in a fixed location or on the move, having reliable communications when you need them is critical, especially for first responders, public safety agencies and law enforcement.
But how do you provide access to cellular carriers while blending satellite technology to ensure the highest possible throughput and reliability? We've created a powerful communications alliance between IP Access, Kymeta and Dejero, combining tools from all three to provide unrivaled connectivity in one dynamic package.
Introducing the SuperGIG
™
COTM Bundle
This package includes all the components necessary to allow access to cellular carriers and multiple satellite connections for mission-critical communications. It utilizes coverage and bandwidth on a jointly developed, multi-layered broadband network, allowing for resilient communications on-the-move (COTM) and communications-on-the-pause (COTP). 
Here's more about each of the SuperGIG™ COTM Bundle's components:
IP Access SuperGIG
™
SuperGIG™ simultaneously blends a dual-satellite network and multiple LTE carriers to provide a combined broadband connection for uninterrupted communications.
SuperGIG™ does not "fail-over" and "fail-back" as connections fluctuate due to congestion, coverage and/or technical outages. Unlike other SD-WAN devices and services, SuperGIG™ constantly monitors all connections in real-time and aggregates all available throughput, providing the highest speed and performance possible.
Dejero GateWay
Dejero GateWay network aggregation devices deliver reliable connectivity, redundancy and continuity for applications including voice, video, and data in mobile environments while adding wireless connectivity to fixed locations.
Unlike traditional failover or link aggregation solutions, SuperGIG™ and Dejero technology blend satellite and multiple LTE carriers, providing a combined broadband connection that trumps the performance or availability of any single connection.
Kymeta U8 Terminal
Kymeta's U8 Terminal is based on Kymeta's industry-leading, electronically-steered antenna and provides seamless satellite or hybrid satellite/cellular connectivity. It's a complete connectivity solution that offers on-the-go communication when and where you need it. 
The flat panel's LEO-compatible antenna can be converted to an LEO configuration when available, creating a future-proof platform.
SuperGIG
™
COTM Bundle Benefits
The SuperGIG™ COTM Bundle includes all components necessary to access all cellular carriers and multiple satellite connections. It also includes the IP Access SuperGIG™ bandwidth package, allowing your data to connect to all available networks simultaneously under one simple data plan. 
1. Highest Possible Throughput
By bonding all cellular and satellite connections, we create a force multiplier that guarantees the best possible throughput in high traffic or remote areas.
2. Extended Reach
Communication and interoperability among devices further extend the reach of our off-grid communications. By aggregating networks into a single carrier, you have a greater coverage area than a single provider can deliver.
3. Enhanced Network Reliability
Blending network technologies from multiple LTE and satellite networks delivers ultra-reliable connectivity with connection diversity. If a connection is lost or becomes congested, SuperGIG™ utilizes other cellular and satellite networks but continues to monitor the degraded network, restoring it once the condition improves. 
4. LEO-Expandable
The LEO-compatible antenna offers a future-proofed platform that can be converted to a LEO (Low Earth orbit) configuration when available.
Future-Proof Solutions For First Responders and Public Safety Agencies
The SuperGIG™ COTM bundle includes:
| | |
| --- | --- |
| Dejero Gateway | Kymeta U8 Terminal |
| | |
| Dejero GateWay network aggregation devices deliver reliable connectivity for real-time data and tactical video in mobile environments and add wireless connectivity to fixed locations. | The Kymeta U8 Terminal provides on-the-go communications, mounting easily on vehicles and providing seamless satellite/cellular connectivity with an LEO-compatible antenna. |
IP Access, Kymeta & Dejero: Provide Future-Proof Communications Together
Communication technology is constantly evolving. So IP Access joined forces with Kymeta and Dejero to create a technology solution that perfectly blends satellite and multiple LTE carriers to create a seamless, combined broadband connection that's superior to any single solution.  
Contact us today to learn more about incorporating the SuperGIG™ COTM bundle into your business communications strategy.