Mobile Satellite Internet and Portable Satellite Internet Solutions
IP Access offers a wide range of portable and mobile satellite internet communications solutions designed to meet your specific requirements. We have created flexible and affordable satellite plans for you to obtain commercial class bandwidth when you need it most. We have mobile, usage based, flat rate and day rate plans suited to meet your usage requirements. From voice solutions to video conferencing to streaming video back to your emergency operations center – you will be armed with the most powerful communications tools available to manage the challenges of both emergency preparedness and emergency response. 
CASE BASED - IN-MOTION - AUTO-POINTING - MOBILE AND PORTABLE SATELLITE INTERNET SOLUTIONS
RELIABLE MOBILE AND PORTABLE SATELLITE COMMUNICATIONS
Don't be under the assumption that portable Internet access is extremely expensive. With IP Access, this simply isn't true. Our high-value satellite Internet plans for broadband satellite Internet start as low as $250/month.
GOVERNMENT
When a disaster occurs, it can interrupt access to many services that residents rely on as they go about their daily lives. That's why government agencies as well as private-sector companies have set up rapid response teams to ensure that access to their services is restored as quickly as possible. Mobile command posts rely heavily on satellite communications to provide voice, data and video to and from the scene of larger-scale emergencies or events. When disaster strikes, access to reliable communications is crucial to the efforts of relief operations. Quick response translates into lives saved. Our solutions allow fast, effective response to emergency situations with a convenient portable solution that allows you to establish an uplink at a moments notice. You get full connectivity so that emergency response teams can have 100% reliable communications no matter where they are located.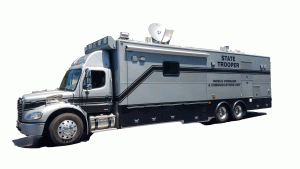 MEDICAL
Mobile health clinics can be deployed out into the community to provide basic health services in areas that may be underserved by traditional resources. These vehicles are instrumental in any medical outreach program. These mobile medical units enable you to meet the needs of individuals who may not have transportation. In addition to clinical care, with a mobile health care vehicle, you are able to deliver outreach programs like corporate wellness, health education, and screening programs. Mobile mammography clinics, mobile dental clinics, and mobile field hospitals all use satellite communications to connect to hospitals computer networks to access patient records, uploading medical data, and perform any other function that a fixed clinic could.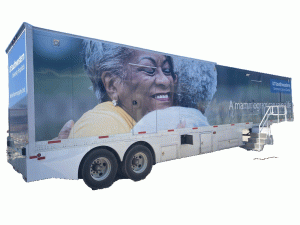 BANKS
These days, most banks maintain mobile bank branches for deployments to sporting events, festivals, concerts – or any venue located off the terrestrial grid. These systems are also used if a disaster occurs that damages a brick and mortar and/or shuts down a local network. Now more than ever, mobile bank branches are replacing the traditional banking option and can provide a cost effective method to service smaller or targeted markets. Equipped with a mobile satellite antenna, simply park the mobile bank branch and deploy the antenna to join the banks secure private network and function just like a fixed bank branch in a matter of minutes.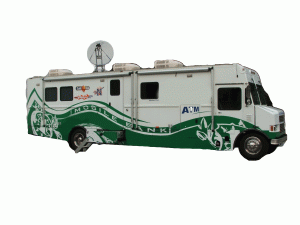 INSURANCE
After a catastrophic event, insurance companies deploy their catastrophe response teams to safe zones to help its members impacted by a disaster. They often position Mobile Claims Centers equipped with satellite communications at convenient locations to assist policyholders, get answers to claim questions, and help to file claims. They provide a central location for their members in impacted areas to speak face-to-face with their team and can also serve as headquarters for humanitarian efforts.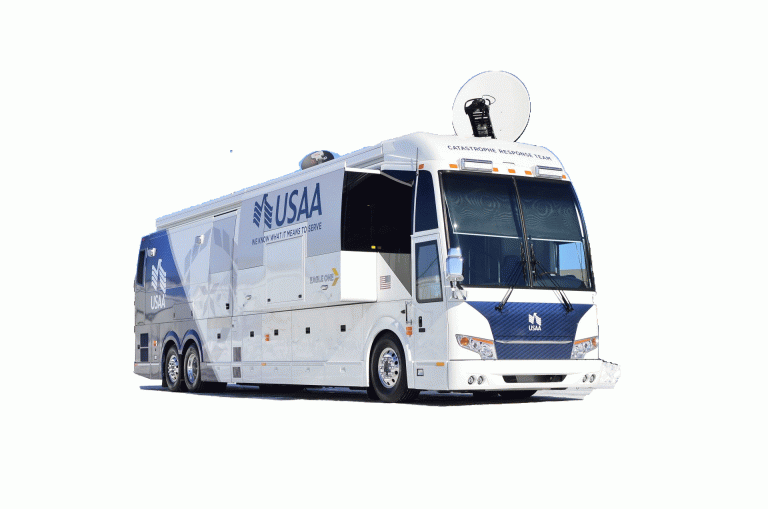 GEOGRAPHICALLY DIVERSE SERVICES, MULTIPLE SATELLITE OPTIONS
IP Access International utilizes multiple satellites served by multiple teleports. When it comes to reliability our customers expect protection against regional disasters and infrastructure disruptions such as fiber cuts and other utility disturbances in the vicinity of the teleport. In the event of a partial or complete failure of the spacecraft, antenna, teleport infrastructure, or other ground equipment, IP Access is prepared to restore service in moments to an alternate ground facility or satellite. In addition, IP Access offers full IP address portability between the satellites and teleport with a manual repoint of a fixed site or a one button switch between satellites with supported antenna controllers.
SUPERIOR SATELLITE SERVICE
IP Access provides commercial grade satellite bandwidth. Customers come to IP Access to experience reliable, high performance bandwidth. Regardless of whether your needs are for Internet, data, voice or video, you will have the confidence your applications will perform in the field. With multiple satellites and teleports, we provide unmatched redundancy, look angles and performance.
Unique to IP Access, the Select Network proposed utilizes multiple satellites served by multiple satellite teleports for protection against:
Regional disasters and infrastructure disruptions

Look angle diversity in the event there is a need to address a line of site issues or improved elevation during deployments.

Fiber cuts and other utility disturbances in the vicinity of the teleport

Equipment failure of any satellite components – spacecraft, antenna, teleport, etc.
In the event of a partial or complete failure of the spacecraft, antenna, teleport infrastructure, or other ground equipment, service on the IP Access Select Network can be restored immediately to an always on, alternate ground facility and/or satellite. In addition, the IP Access Select Network offers full IP address portability between the satellites and teleport with supported antenna controllers. This allows the user to repoint the antenna to acquire the alternate network without the need to reconfigure the modem or reconfigure the customer LAN, or the need to contact the NOC.
If you have any additional questions, please don't hesitate to reach out to us. We have IPA Representatives readily available to discuss your needs. If mobile satellite internet service is critical to your business, contact us today. We will be happy to explain our plans and get you up and running.