Providing Communications To Responders Who Protect And Save Lives
A FirstNet Ready Rapid Communications Solution for First Responders – providing voice, cellular, data and video streaming in a highly-portable terminal.
KEY FEATURES FOR IP ACCESS INTERNATIONAL HARRIER: 
FirstNet Ready
Fully self-contained – no external electronics case
Highly portable, quick deploy system packs in two airline-checkable cases
Available bandwidth up to 20Mbps X 5Mbps via satellite
Multiple satellite look angles with no IP reconfiguration
Integrated LTE and Band 14 connectivity
Unpacks, assembles, and provides network connectivity in < 10 minutes with no tools
A PORTABLE SATELLITE WI-FI INTERNET HOTSPOT 
The Toughsat Flyaway mobile satellite system is easily transported and deployed by one person for highspeed connectivity. With an integrated wireless access point, this satellite solution can become a multi-user hotspot in minutes.
KEY FEATURES FOR GROUND CONTROL TOUGHSAT FLYAWAY: 
Manufactured by Ground Control
One Operator Simplicity
Single Source Provider for Equipment, Service and Support
Ground Mounting and Roof Rack Mounting (Fly-and-Drive)
Creates Wi-Fi hotspot in 3.5 minutes automatically
Dual Matrix Service – Two satellites for redundancy
Works in extreme environments. Hot-Cold-Rain-Snow
Available in .98 meter or 1.2 meter dish sizes 
Popular Satellite Products from IP Access International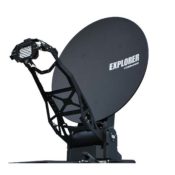 Vehicle-Mounted Mobile Satellite Systems are a cost effective solution for broadband connectivity. These antennas can be mounted on smaller vehicles and provide a range of data rates using low power transmit block up converters.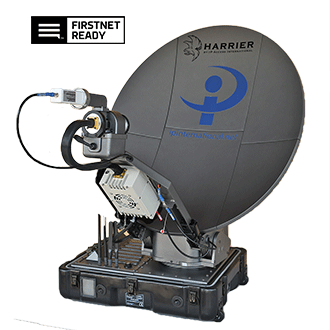 Easily transported and deployed for high-speed satellite Internet and phone service from anywhere within just a few minutes. These systems are compact, rapid-deployable, self-contained and easy to use.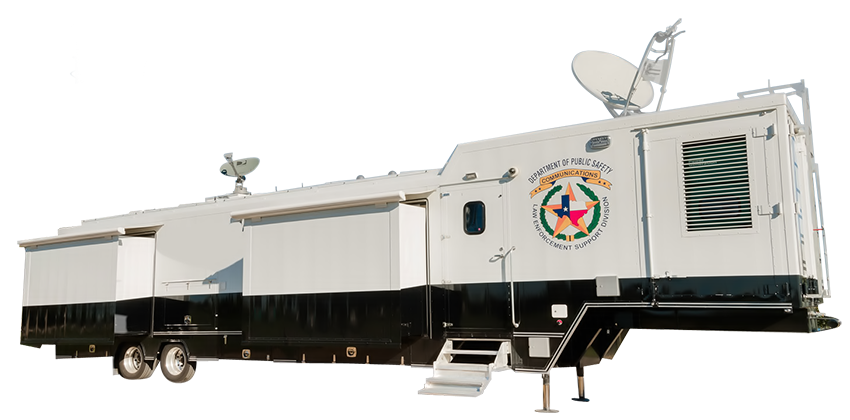 Designed to provide a fully operational voice, data, and radio network and a climate controlled workspace within 15 minutes of deployment. From 16-foot bumper pull trailer to 45-foot gooseneck style trailer - these trailers are customized for your specific needs.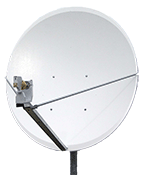 Fixed Location Satellite Solutions provide all of the network capabilities but are designed to be mounted on a rooftop or on the ground near where connectivity is desired. Fixed satellite antennas provide an economical way to provide primary and backup connectivity to any facility throughout the US.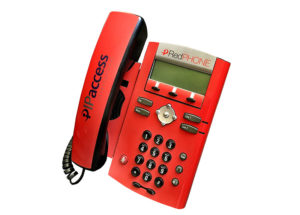 Stay connected with other RedPHONEs during the most severe outages. RedPHONEs give your agency a critical voice connection no matter where they are located in North America using our satellite technology. The RedPHONE directory includes other public agencies that are now just a voice call away during any disaster. Ask about RedPHONE Enhanced and RedPHONE Enhanced DID.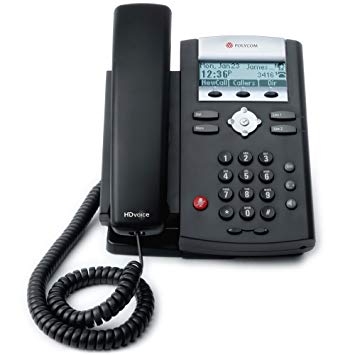 Phone Service
Over Satellite
IP Access International's VoIP phones and phone service can instantly place phones in the field when using our VSAT satellite service. Plug-and-play simplicity and reduced cost VoIP guaranteed phone service for public safety organizations. These phones perform like the phone on any desk complete with voicemail, caller ID, call forwarding, etc.
LOOKING FOR MORE INFORMATION ON OUR FLYAWAY SOLUTIONS? CONTACT US TODAY.