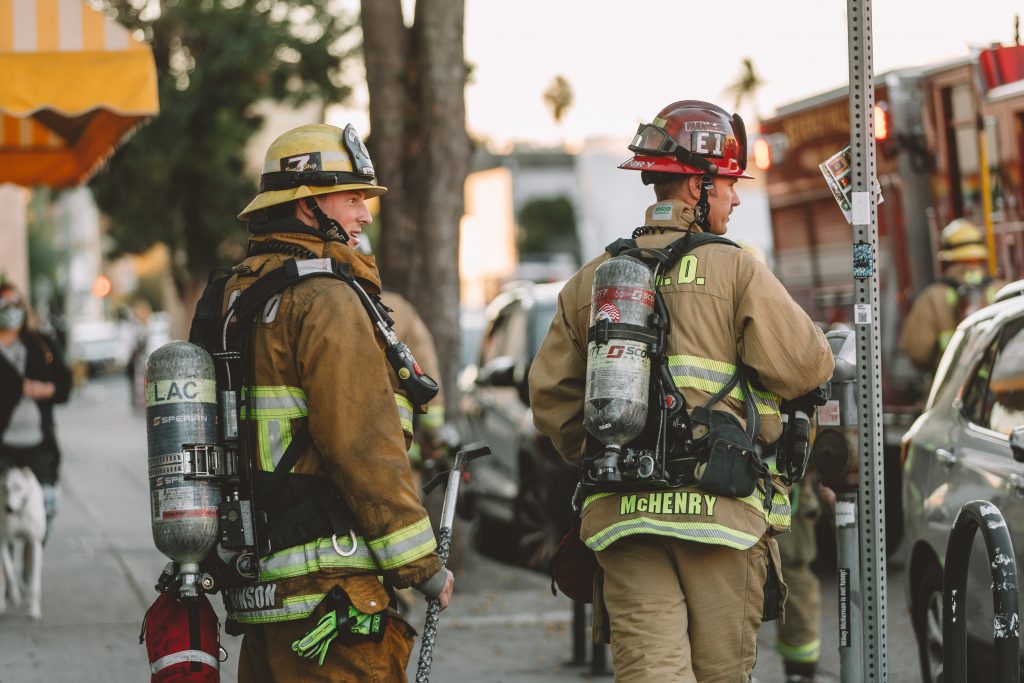 The adage, "the best defense is a good offense," could not be more true regarding disaster preparedness. Preparing for emergencies puts your business a step ahead, increasing your odds of survival on personal and professional fronts. 
Do you know what to do if landlines and cell phones are inoperable in a crisis? Establishing alternative communication systems during disasters ensures the safety of your employees and business assets. 
The Importance of Alternative Communication Systems for Businesses
When it comes to business crisis strategies, preparedness goes beyond having evacuation plans and first aid supplies at the ready. Natural disasters like earthquakes, hurricanes and tornadoes, along with terrorist attacks and power outages can make communications difficult or impossible for extended periods. 
Beyond initial communication needs, how can the quality of your crisis communications affect your business? Here are a few consequences you may not have considered: 
Injuries and loss of life

Equipment and facility loss or damage

Loss of revenue

Long-term business disruption or termination 

Legal and compliance issues

Loss of business reputation
Let's look at alternative communication methods you can use to maintain a connection to employees, stakeholders, first responders and the outside world in a disaster scenario.
1. Text/SMS Messages
Sending notifications via text messaging or automated SMS is an effective way to alert large numbers of people about emergencies at once.  You can notify and update employees and the public on emergency scenarios as they are developing. However, non-functional cell towers can thwart this method.
2. Radio Communications
Radio communications like CB or ham radio can be a reliable way of reaching people and saving lives. However, you must have access to a generator or alternative power source, and employees must have battery-operated receiving devices if electricity ceases to function.  
3. Satellite Phones 
Ultra-portable satellite phones (or satphones) provide critical voice communications when everything else is offline. Unlike cell phones that use land-based cell sites, satphones connect to telephone networks and other phones by radio via orbiting satellites.
4. Off-Grid Voice Communications 
The RedPHONE is a true off-grid communication method that operates between satellite nodes over IP Access's Select Network. The RedPHONE maintains an independent phone network without relying on the internet or outside links. It also has redundant power resources, keeping the phone up and running during power outages.
RedPHONEs are available to other RedPHONEs at all times. All you need is a satellite link with RedPHONEs connected to that link.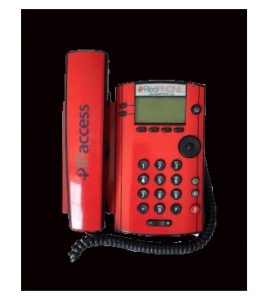 5. Satellite Internet
How long could your company get by without internet access? Most businesses today rely heavily on the internet for their day-to-day business operations. When internet servers and networks go down, they can take your company down with it. 
Mobile satellite internet enables your teams to be operational in minutes. Our global satellite WiFi hotspot case is an auto-pointing BGAN satellite terminal. Place the weathertight sealed case under the open sky anywhere in the world and turn it on – no pointing (or training) necessary.
6. Blended Cellular & Satellite
First responders, enterprise businesses and field ops teams need reliable internet connections to run their applications remotely. However, cellular and satellite connections are in constant flux due to environmental conditions and customer demand. Monitoring and switching carriers to maintain connectivity is a continuous, frustrating process. 
FUSION's blended cellular and satellite technology offers high speeds and reliable, quality connections from anywhere in the world. In addition, as connectivity fluctuations occur, FUSION technology seamlessly switches between cellular and satellite networks, guaranteeing you'll never lose connectivity during a disaster.
7. VSAT
A VSAT is an earthbound station used to communicate voice, data and video signals via satellite communications. Our HARRIER VSAT rapid communications terminal combines cellular and satellite into one portable solution, automatically choosing the best path for data, voice and video requirements.
8. Satellite Monitoring
Setting up your backup communication systems is the first step. But once they're in place, you'll need to continuously test them to make sure they're working properly. 
BlueVIEW by IP Access is a tool that provides clear visibility into your communication systems and assets, including their location, performance, and bandwidth usage. You can set notifications and emergency alerts, run diagnostic reports, track when systems were last online, and even request new services from one convenient dashboard. BlueVIEW provides you with a green, yellow, red or grey status depending on the readiness of your emergency communication systems.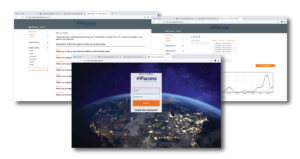 Equip an Alternative Disaster Communication Method for Your Business Today 
If you're considering implementing an alternative communication system but don't know where to start, we can help. From turnkey rental solutions to preventative maintenance programs, IP Access is here to serve you.