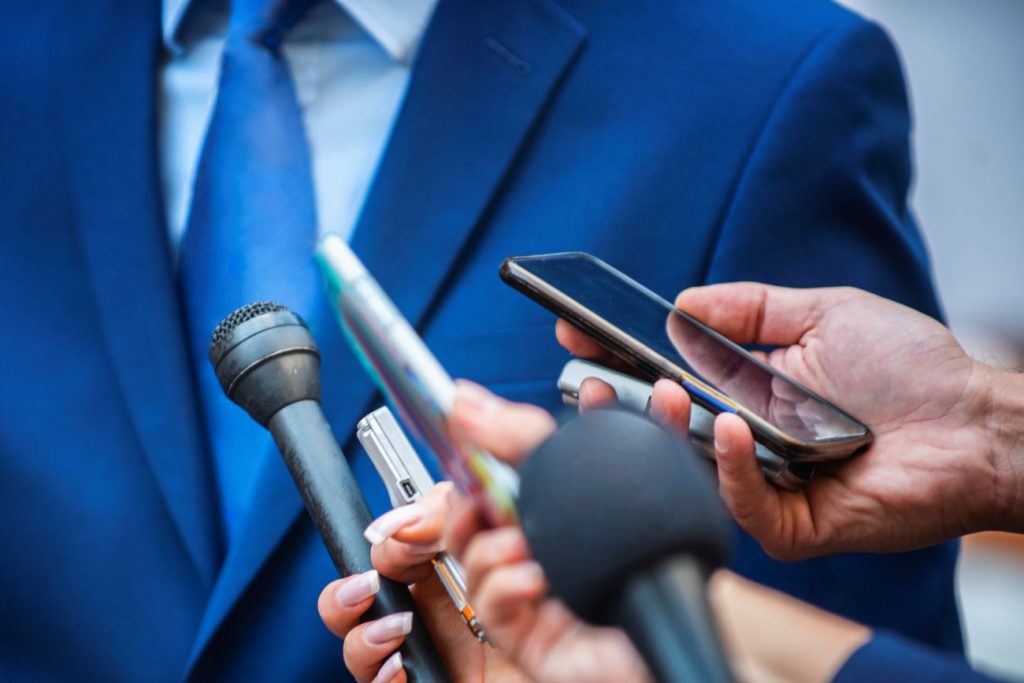 You have probably heard the phrase, "Hope for the best, prepare for the worst." While it's not possible to plan for every possible situation, an effective crisis communication plan ensures your business has the tools and infrastructure in place to respond to disasters and emergencies that could happen at a moment's notice.
Nearly 70% of company leaders have experienced at least one corporate crisis between 2014 and 2019. When managed well and updated regularly, a crisis communication plan helps preserve your organization's reputation, brand and livelihood. Today we'll cover six elements of a crisis communication plan so you can respond to an emergency as quickly as possible.
What Are the Elements of a Crisis Communication Plan?
A crisis communication plan has multiple ways of protecting your organization. First and foremost, a successful plan will prevent your business from stopping operations or at least minimize any necessary shutdowns or halts in production.
After taking any necessary steps to preserve your business operations, you can use your crisis communication plan to communicate with the public. Presenting a calm, confident image goes a long way in reassuring your customers that your business has a handle on the situation, so they don't lose faith in your brand. Here are six essential elements of a crisis communication plan.
1. Identify Risks & Create Strategies for Each
Natural disasters are devastating, unpredictable forces that can cause millions of dollars of damage in just a few hours. Depending on where your business is located, you might be more likely to experience an earthquake than a hurricane. Therefore, customizing the elements of your plan to your business's unique situation will better prepare you for a potential incident.
When you start to build your crisis communication plan, your first step should be to assess your overall situation. If you're not sure where to start, ask yourself questions like:
Is our area at risk for a specific type of natural disaster, inclement weather or another situation out of our control?

Is there a part of our business that is at risk for accidents or damage?

How long can we pause operations before we lose too much revenue?

If our business cannot continue at this location, what do we need to do next?

Do we need an

emergency management response plan

?
Once you have identified the risks, develop a strategy to address each of these concerns based on your location, industry, number of employees, and technology capabilities. Don't forget to update your crisis communication plan at least twice a year or quarterly if your business grows rapidly.
2. Establish a Dedicated Crisis Management Team
One of the most crucial elements of a crisis communication plan is the people who implement it. The roles and responsibilities of a dedicated crisis management team include collecting information, creating and communicating important messages to the public and working with the media.
A crisis management team also usually monitors the response to the crisis and their crisis communication plan, including media coverage. By establishing a dedicated team, you will ensure that your crisis communication plan goes into action right away.
To split tasks efficiently, assign each person to a role, like a spokesperson, media contact, internal communications manager, and alternates for each positions. Be sure to include contact information for all team members and alternates, including their cell phone numbers.
3. Designate a Spokesperson
Another vital element of a crisis communication plan is to designate an official spokesperson for your organization. Instead of trying to disseminate information in any way possible, you can have a spokesperson as a go-to source for reliable, updated information that consumers can better relate to.
While many organizations designate their CEO or another company executive to be a spokesperson, it's more important to choose someone who is a good communicator and best represents your brand. That way, your spokesperson can focus on addressing stakeholder concerns and making your company look human.
4. Begin Damage Control
When it comes to crisis communication strategy, it's always better to respond sooner rather than later. Proactive damage control is an invaluable element of a crisis communication plan because it can help you reduce or prevent the effects of crises before they happen. For example, backing up your company's files regularly ensures that you don't lose critical data during a system failure, natural disaster or other catastrophes.
Actions speak louder than words, and your damage control plan is just as important as any official statements about a crisis, if not more so. When planning out your crisis communication plan, envision the ideal outcome for each possible scenario, then work backward to figure out how to get ahead of the situation.
5. Plan Out a Media Response
In addition to how you manage a crisis, your media response is one of the most public elements of your communication plan. If your organization is responsible for a situation like a product recall or a workplace accident, your reputation could be tarnished, costing you even more money in lost business.
In that case, it's best to acknowledge the problem, apologize for it and show empathy for any victims. Accepting responsibility makes your company more sincere and trustworthy, which can help you put the crisis behind you more quickly. Make sure you develop a unified message that addresses news outlets and social media channels to maximize your reach.
6. Get Ready for FAQs
No matter what the crisis is, people will ask questions. Whether these questions come from the media, customers or investigators, the public will want to know the truth.
A crisis communication plan can help you identify and prepare to answer some frequently asked questions. For example, if a fire or chemical spill happens at your business, some questions you might get asked are, "Was anyone injured?" and "How long will it take for business to return to normal?"
Develop an Effective Crisis Communication Plan with IP Access International
Reliable connectivity is a critical component of any crisis communication plan. Mobile satellite internet ensures that your business stays online to ensure business continuity and protect critical infrastructure, even during a crisis.
IP Access International's FUSION technology allows you to access satellite, cellular and FirstNet solutions seamlessly as the presence and quality of available networks fluctuate. If no available cellular networks can be reached, FUSION will access satellite networks to complete the necessary connection so you can stay in contact with stakeholders, customers and the public during a crisis.
To learn more about how IP Access International can support your crisis communication plan, contact us today.