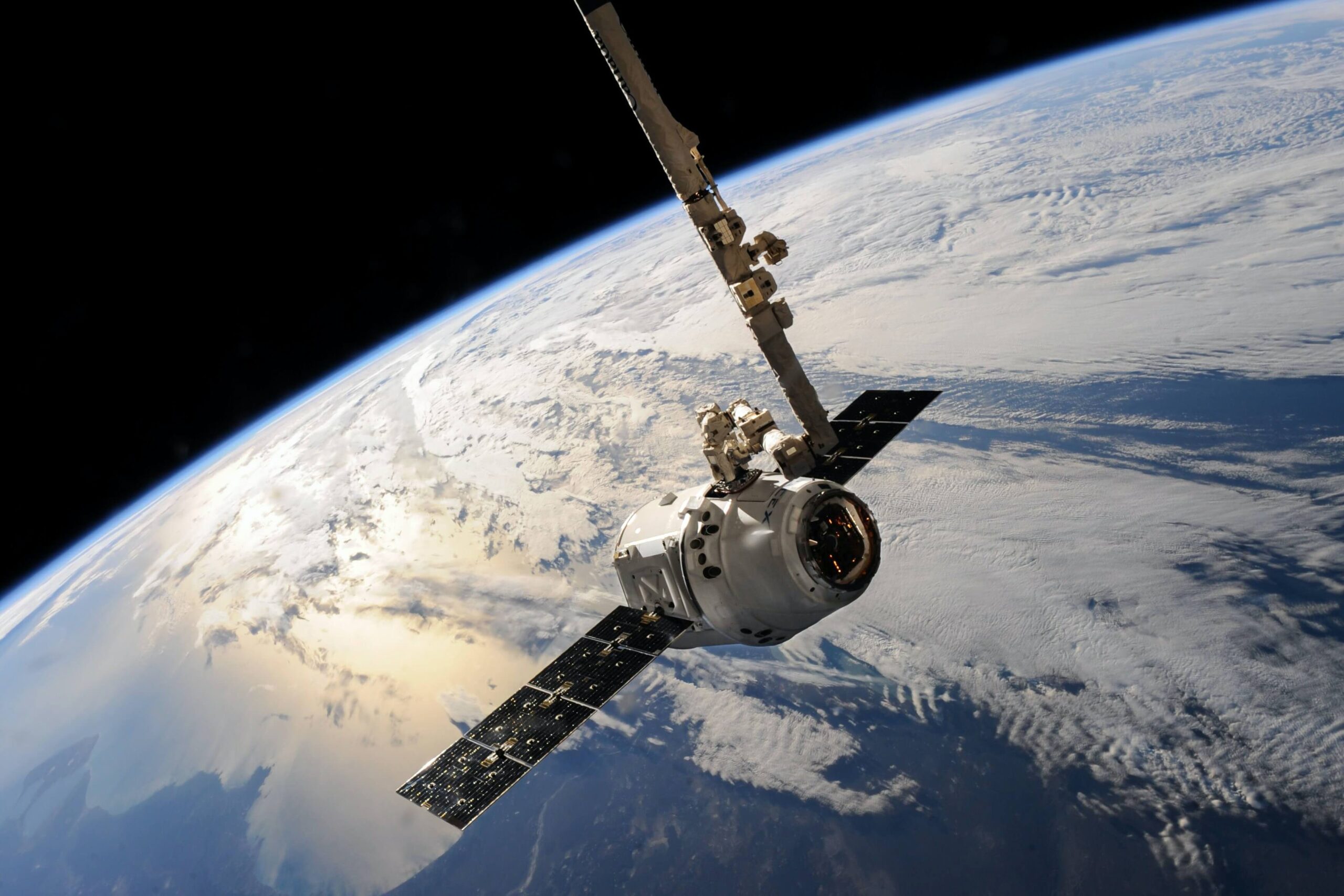 When an emergency strikes, controlled chaos is often a best-case scenario for emergency responders deployed to the scene. With the potential for the situation on the ground to change with the winds, deploying and coordinating an effective multi-agency emergency response can be a massive operational challenge. 
This becomes even more difficult when responding to an emergency in remote locations far removed from urban infrastructure, such as a wildfire or a backcountry rescue. 
Here, the essential role of high-speed connectivity in any public safety and emergency response comes to the forefront. The ability to communicate effectively, access real-time data and seamlessly coordinate among different parties is mission-critical to protect the lives of both the citizenry and first responders.  
Modern mobile and satellite technologies are revolutionizing how we manage public safety incidents.  
The Importance of Reliable Internet and Mobile Connectivity in Public Safety
Even the best-laid plans can unravel in the whirlwind of an emergency response. With dozens of moving pieces at play, managing ground response and support personnel can be challenging, especially if the team coordinating the response is off-scene. 
Incident response teams need access to real-time, on-scene data to deploy their resources while maintaining strict personnel accountability effectively. This vital information forms the bedrock of any successful emergency response operation, encompassing: 
Where personnel, responding staff and resources are deployed

The ETA of responders to a particular scene

The real-time locations of on-scene responders

Status reports and updates from on-scene personnel

Environmental data, such as weather conditions and terrain specifics  

Infrastructure and mapping detailing the local area
Moreover, this wealth of information must be shared instantly and seamlessly with other organizations participating in the response to foster a collaborative and coordinated effort.
Emergency response teams increasingly rely on a suite of Internet of Things (IoT) devices and communication technologies to gather, collate and disseminate field data. These tools, powered by reliable internet and mobile connectivity, serve as the nerve center of emergency response operations, helping to transform raw data into actionable intelligence. 
But therein lies the problem.
Connectivity Challenges Faced by First Responders 
In the line of duty, emergency responders and public safety teams encounter a unique set of connectivity challenges that can prevent a fast and effective response. Common hurdles include: 
Coverage in remote areas

– Emergencies often occur in remote or underserved areas where traditional internet and cellular coverage are limited (or even non-existent). Naturally, network dead zones force response teams to rely on other means for coordinating the response. 

Limited bandwidth and high latency

– Modern emergency response relies heavily on real-time data for situational awareness, coordination and decision-making. But while traditional satellite internet and cellular data providers may offer some modicum of connectivity, it's often at bandwidth levels far below the minimum threshold for data-intensive applications to operate at peak capacity. Additionally, remote devices attempting to connect to geo-satellites regularly experience latency issues. 

Network congestion

–

Even if a response occurs in the city, cellular networks can quickly become overloaded with traffic during any large-scale emergency, slowing down or even blocking critical communications for emergency personnel.

Interoperability

– First responders may come from several different agencies. And each one may use its own communication equipment and protocols, which can create challenges in establishing seamless, real-time communication.



Damage to infrastructure

–

Even if the necessary infrastructure is in place, a natural disaster can damage or destroy that existing communication infrastructure, effectively severing connectivity when needed the most. 
Innovative Uses of Mobile and Satellite Connectivity in Public Safety
Fortunately, technology continues to evolve and adapt in response to such challenges. Mobile and satellite connectivity—powered by providers like Starlink and OneWeb—hold immense promise for public safety. This type of blended connectivity offers tangible benefits like: 
High-speed connectivity

– Unlike traditional ISPs and cellular providers, companies like Starlink operate in low-Earth-orbit (LEO), which allows for high-speed, low-latency connectivity for the data-intensive applications that power the modern emergency response. 

Ubiquitous coverage

– LEO satellites can be repositioned to provide coverage practically anywhere on Earth, including remote and

off-grid

areas with limited or no cellular infrastructure and without access to high-speed broadband.

Disaster resilience

– Satellites are immune to earth-bound natural disasters. Even if local infrastructure or networks are impacted, satellites remain connected and active. 

Scalability

–

These connectivity solutions can easily be scaled up or down to meet an emergency response team's current needs. Should a major disaster strike, additional capacity can be allocated to provide increased network and data traffic support. 
Novel technologies have already emerged to bridge the wireless and cellular network gap. 
SpaceX and T-Mobile Partnership 
In 2022, the Starlink operator SpaceX and T-Mobile announced a joint partnership to deliver space-to-ground service to mobile phones (sat-to-cell) in dead zones that T-Mobile's cellular network didn't cover.  
According to Ars Technica: "A satellite operator [Starlink] could then serve a wireless provider's customers should they need connectivity in remote areas, for example in the middle of the Chihuahuan Desert, Lake Michigan, the 100-Mile Wilderness, or the Uinta Mountains."  
SpaceX and Washington Emergency Responders 
Similarly, as CNBC reports, Washington state emergency responders were among the first departments in the nation to use Starlink to provide regions with zero-day communications in areas devastated by wildfires. 
Compared to traditional satellite services, which can take 30 minutes to an hour, a Starlink terminal can be set up and connected in five to ten minutes. A single person could set up the terminals, as they don't require a truck, trailer or other support equipment. 
First Responder Net: The Solution for Public Safety Connectivity
Thanks to mobile and satellite connectivity advances, emergency responders are now better positioned to deploy and coordinate a fast, safe and efficient response. Modern technologies are ushering in high-speed connectivity to remote areas that were once dead zones. 
At IP Access International, First Responder Net was designed to provide secure, reliable cellular or satellite service, supported by a 24/7/365 Network Operations Center (NOC). It integrates all available cellular (Verizon, T-Mobile, AT&T and FirstNet) and satellite networks (GEO, MEO and LEO) so that emergency responders off-the-grid-communications function flawlessly—no matter when or where.  
If you're considering First Responder Net to solve your public safety communication needs, reach out today.