We have seen it time and time again – the storm has passed and first responders are on scene preparing their recovery operations. Command Posts are set and assets are being deployed. While everything seems to be in order, one major factor has been overlooked – the continued path of the storm and the impact it can have on your operations. While the storm has long since dispersed from the focused area, it is now heading towards your provider's main Hub where weather will directly impact its ability to provide uninterrupted communications.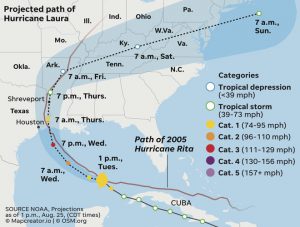 Unlike other providers that only promote access to alternate teleports – which often fall short of what is needed to provide reliable, back-up service – IP Access International's Select Network provides true teleport diversity and network redundancy.
Having multiple teleports allows us to deliver more comprehensive disaster recovery and emergency response plans to our customers and provide unparalleled availability and accessibility. 
Why Does This Matter?
Because we have these initiatives already in place, IP Access is able to provide our customers with assurance they can count on before, during, and after a potential disaster. This added redundancy allows our responders to focus on their mission instead of worrying about what's happening hundreds or even thousands of miles away.
In the event of a teleport disruption or predicted risk to teleport services, service on the IP Access Select Network can be restored immediately to an always on, alternate ground facility and/or satellite. In addition to the user-driven capability to switch satellites on demand at any time, the IP Access Select Network also allows rapid migration of all services from one teleport to another without any required user intervention. In both of these scenarios, there is full portability of IP addresses and all other configurations, eliminating the need for any user LAN reconfiguration.
Woodbine, Maryland & Hurricane Laura's Projected Path
IP Access International's operations team has been closely monitoring Hurricane Laura to proactively identify any potential issues that could impact our East Coast Teleport in Woodbine, Maryland.
Although Laura's strength will be significantly diminished before reaching Maryland this weekend, there is still a potential for significant rainfall. Out of an abundance of caution, the network operations team will transition the SELECT East (SES-2) Network from its primary teleport in Woodbine, MD to its secondary teleport in Petaluma, CA.
Additional Information:
Both teleports are well prepared for these conditions

Additional bandwidth and other resources are added as needed to meet customer requirements

Generators and backup power systems at our teleports have been serviced and topped off with fuel in the event of extended power outages
If you have any questions regarding this information, please do not hesitate to contact us. 
We can be reached at 949-655-1000 or you may email us at info@ipinternational.net